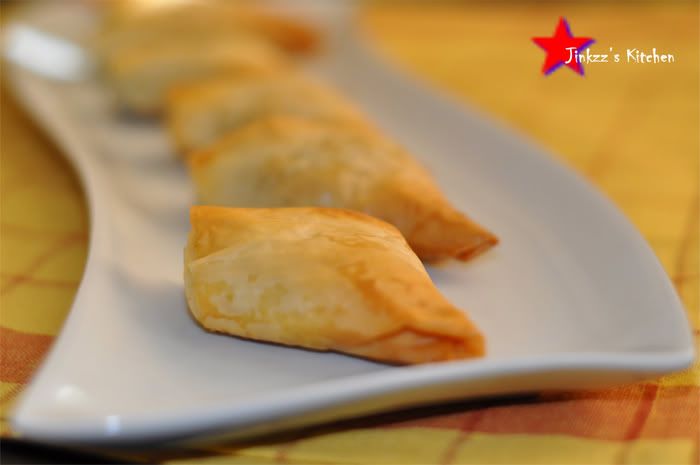 I am using the other half of my phyllo dough on this recipe (the other half was used in baklava the other day). Spanakopita is a snack food in Greece where the dish originated. ngredients for this dish usually include feta cheese, chopped spinach, onions, scallions, eggs, dill, and seasoned with salt and pepper. The filling is wrapped in phyllo wrapped and baked until the crust runs golden brown in color and very crunchy.
Ingredients:
1/2 package (1/2 lb) phyllo dough, thawed before use
1/4 cup extra virgin olive oil
1 Tbsp flour
1 package (10oz) frozen chopped spinach, thawed and squeezed dry
1/2 cup feta cheese
1/2 cup parmigiano reggiano, grated
2 eggs, sightly beaten
1 large onion, chopped finely
1/2 cup melted butter
1 Tbsp fresh dill, chopped
1. Heat pan over medium heat. Saute onions in oil until translucent.
2. Add spinach and dill and saute for a minute or two.
3. Sprinkle flour and mix to combine. Cook for another 3 to 4 minutes to cook with flour. Season salt and pepper according to taste.
5. Add eggs, parmesan cheese, and feta cheese. Mix until well incorporated.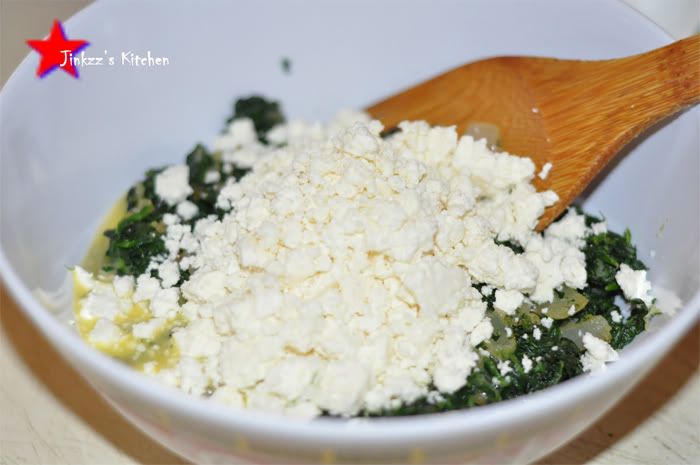 To assemble:
1. Lay out your phyllo dough and remove 1 piece. (Be sure to cover the rest with damp towel so as not to dry out).
2. Brush half of the phyllo dough with butter.
3. Lift the sude without butter and fold it over to the buttered side.
3. Take a teaspoon full of filling and place it in the lower middle area leaving about two inches at the bottom,
4. Fold the bottom part over the mixture.
5. Take the left side and fold it in the middle. Do the same with the right side.
6. Hold the area where the filling and fold like you are folding a flag. Place on a buttered baking dish with the seam down.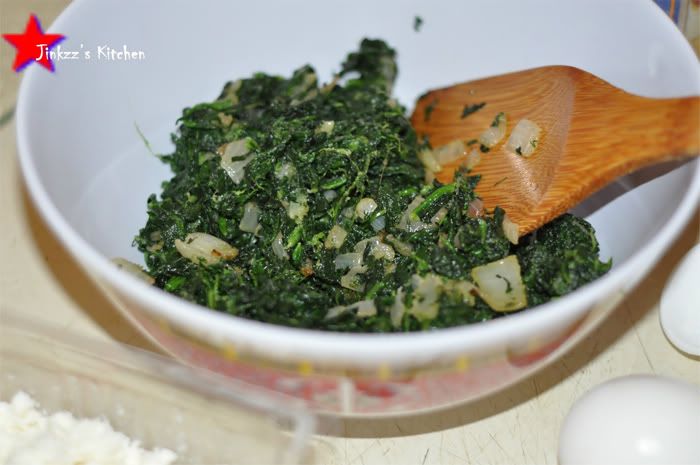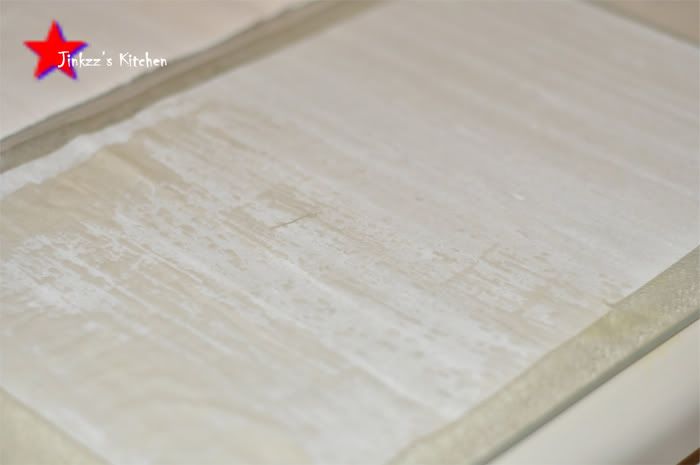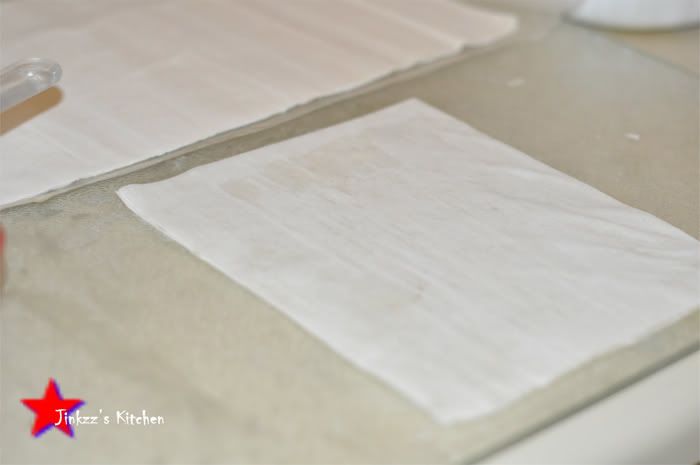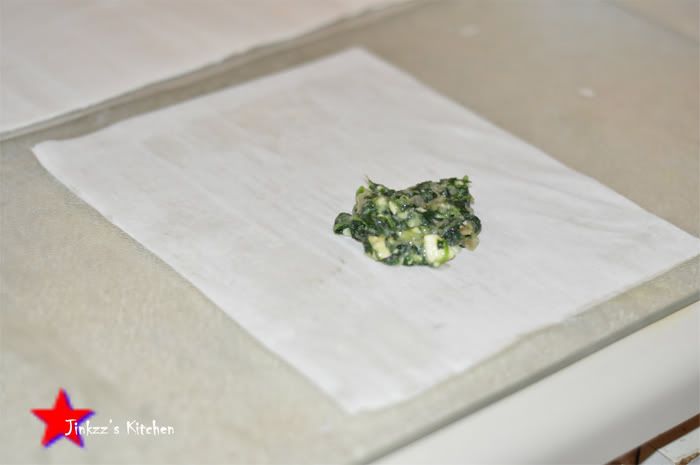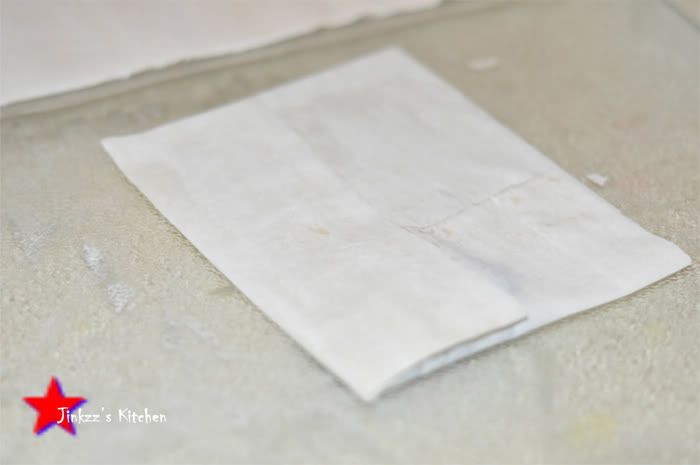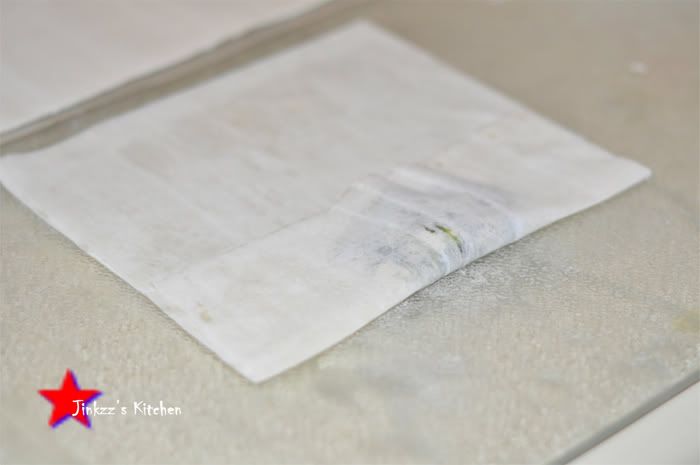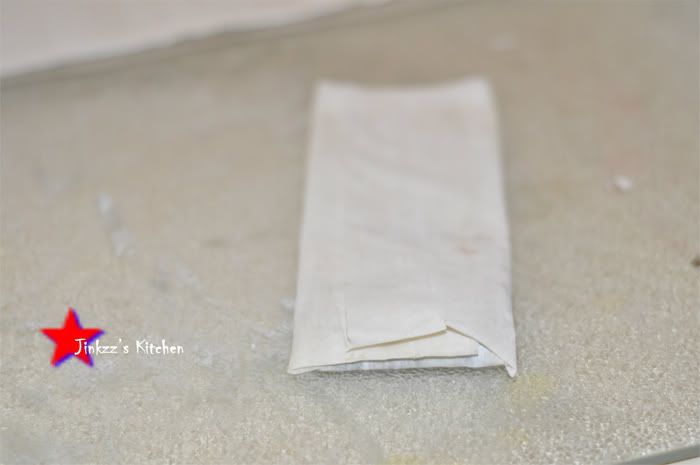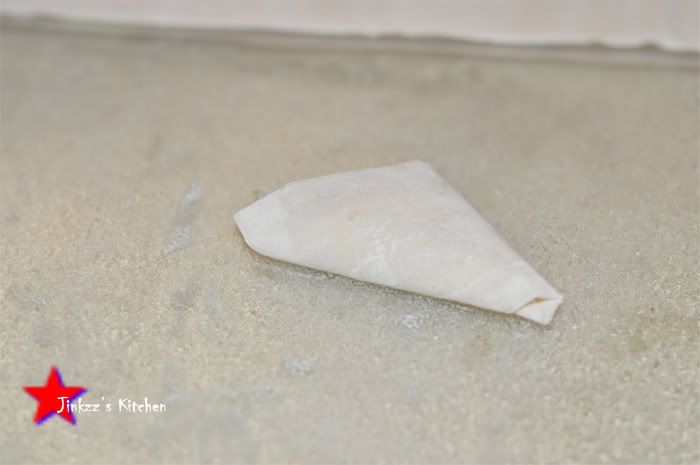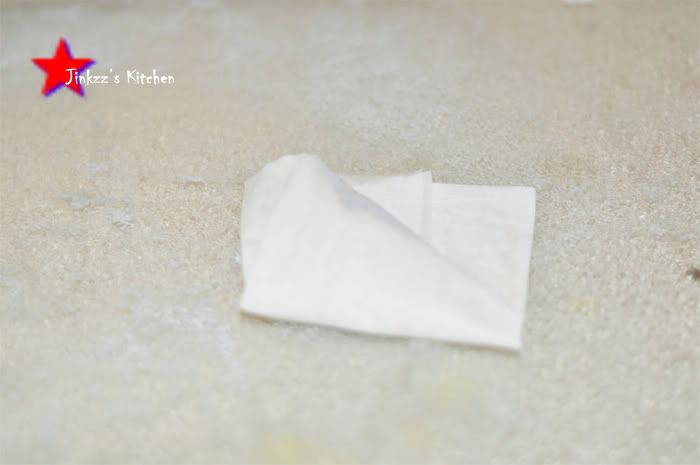 To Bake:
1. Preheat oven to 350F.
2. Place the spanakopita in a baking dish that has been oiled/buttered.
3. Baked for about 45 minutes or until golden brown
4. Remove from oven and cool a little bit before serving.