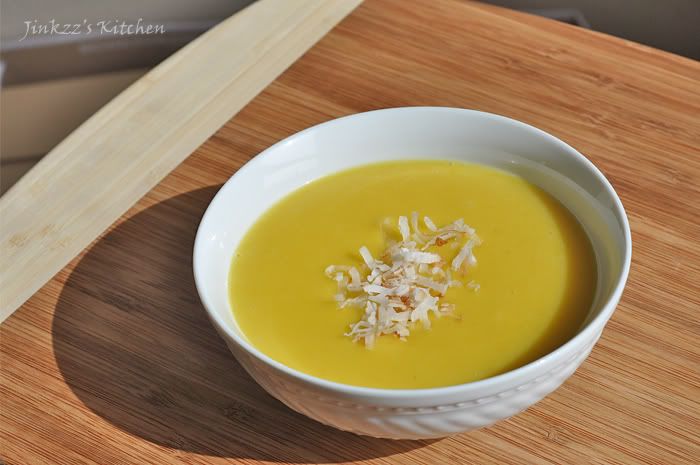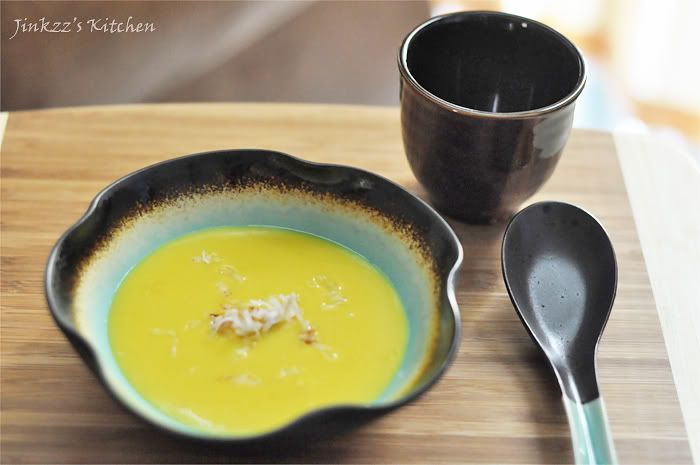 Chuseok is one of the biggest Korean holiday. It is equivalent to American thanksgiving where people go home to their hometown and tend to cook and eat too much. Of course, as an avid South Korean enthusiast, it has become part of my yearly celebration. This year, I fully intended to conquer the art of songpyeon making. Songpyeon is a Korean rice cake which is commonly served during chuseok. The day before chuseok, I woke up really early. How early? 630 in the morning. That is really significant for me because I rarely sleep before midnight therefore my waking hours is usually later than 9 am. Anyways, I woke up really early and went to the Korean market to buy things I need for songpyeon. Of course knowing me, I went and bought way too much which included ingredients for three different fillings. One of those fillings happen to be split mung beans. Well, I made several attempt at making songpyeon, all of which were deemed a failure. So here I am eleven days later with tons of leftover ingredients and don't really know what to do with them...hehehe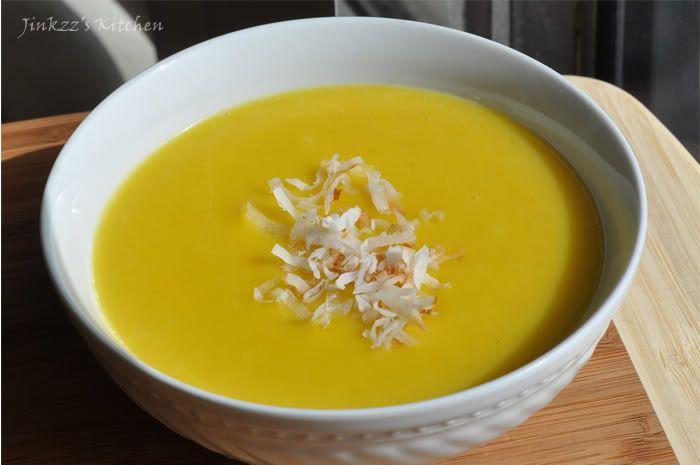 I began searching the internet last night and found a split mung bean desert recipe that looked easy enough. The recipe is a sweet Vietnamese street food which uses coconut milk, sugar, and split mung bean soup. I have all of those ingredients in my cupboard so it was convenient. The recipe calls for soaking the mung beans for three (3) hours and then boiling it in water until almost all of the fluid is absorbed then in a separate pan, you bring coconut milk and sugar to a slow simmer until sugar is dissolved then add the mung bean mixture. I topped the dessert with lightly toasted sweetened coconut which gives it another flavor dimention plus the aroma of the toasted coconut is just heavenly. The recipe is easy enough but takes a few steps to finish the dish. The outcome? it was awesome...Sweet, creamy, tasty. Perfect for an autumn afternoon snack or dessert. It reminds me of a Filipino sweetened mung bean snack only this one is creamy and rich. This is a keeper for me.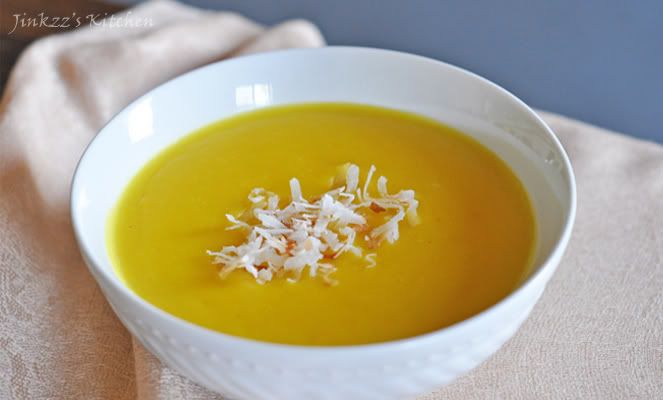 adapted from
here
Ingredients:
1 cup split mung beans
2 cups coconut milk
1/4 cup sugar, adjust according to taste
1/4 cup sweetened coconut flakes.
1. Place mung beans in a strainer and rinse then place in a container. Add water to slightly above the level of the mung beans and let it soak for at least 3 hours.
2. After 3 hours, drain water, rinse mung beans and place in a sauce pan. Add about 500 ml of water and let it simmer until almost all of the fluid has been absorbed.
NOTE:
Make sure you keep an eye on it and stir occassionally to prevent burning mung beans especially at the bottom of the pan.
3. Place coconut flakes in a pan and lightly toast over medium low heat. Remove form fire and set aside to let it cool.
4. Remove from heat and let it cool before placing it in a food processor to puree.
5. Heat a clean pan over medium heat. Add coconut milk and sugar and stir until sugar dissolves. Let it simmer for 3-4 minutes.
6. Add mung bean mixture and mix well. Cook until heated through.
7. Remove form heat and transfer to warm containers. Top with toasted coconut flakes and serve immediately.