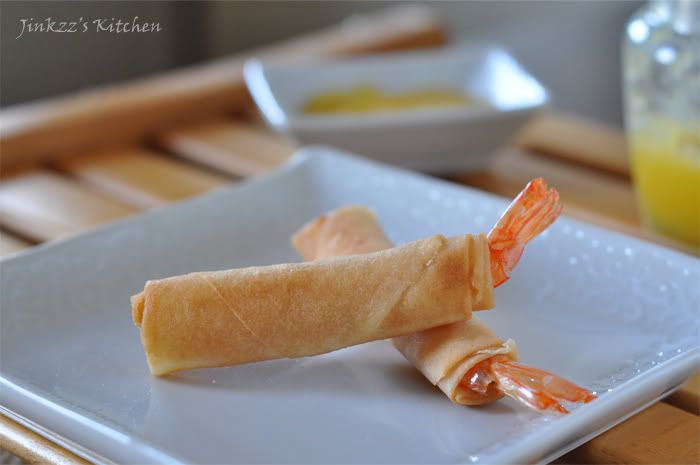 I remember having these wonton wrapped shrimps years ago but cannot remember when and where exactly I had them. My memory seem to tell me that i saw someone cooked this in food channel and I tried to recreate it at home but that memory seem blurry that I am not even sure if I am remembering things correctly. Anyways, to make the long story short, I had some shrimps which I thawed in the refrigerator overnight and could not think of any dish to make. Then I saw some wonton wrappers which were leftover from when I cooked shrimp and squid mini lumpia rolls which gave me an idea on making some firecracker shrimps. For the life of me though, I cannot remember what the marinade for the shrimp was so I searched the net and landed in Jaden's (of
steamy kitchen
)blog with a recipe for firecracker shrimp. She has soe good pointers on how to make sure the shrimp doesn't curl up when fried which I used and viola! the shrimps stayed straight. I made made some revision on the marinade that I used though but the end result is still amazing. I also used sweet and sour mango sauce instead of sweet chili sauce.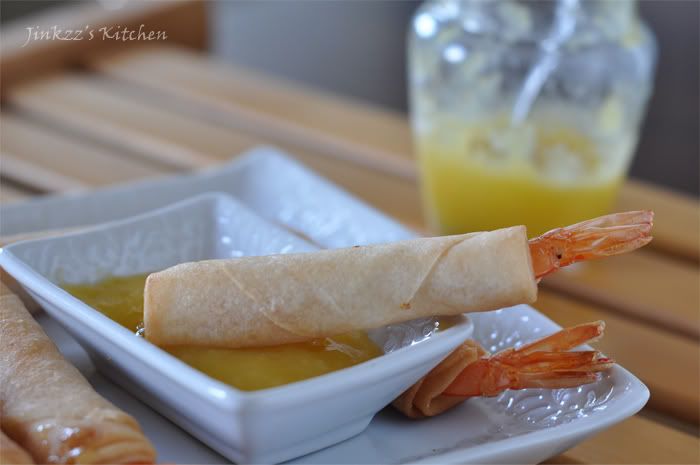 Ingredients:
15 shrimps, deveined and shelled with tail part left in
15 wonton (0r 8 eggrol wrappers cut into two triangles) wrappers
2 cloves garlic, finely chopped
1 inch ginger, finely chopped
2 tsp lite soy sauce
1/4 to 1/2 tsp sugar
1/2 to 1 tsp freshly squeezed lemon juice
sea salt and freshly ground pepper, according to taste
2 Thai chili, seeded and finely chopped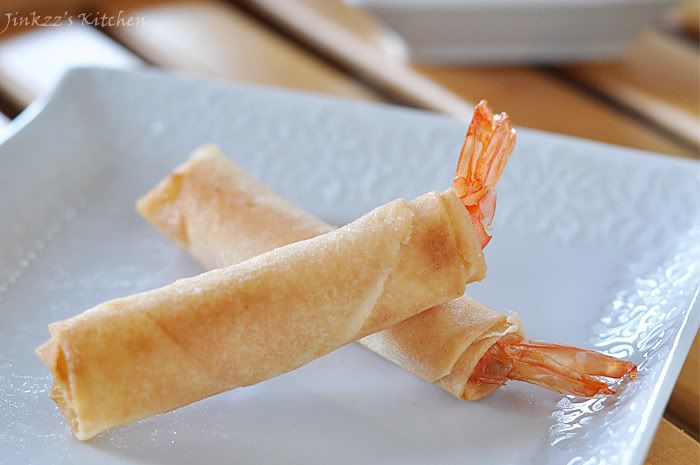 1. Combine garlic, ginger, soy sauce, sugar, lemon juice, salt and pepper. Mix well and add shrimp. Make sure that shrimps are coated with marinade well. Marinate for about 30 minutes.
2. After 30 minutes, drain marinade and pat shrimps dry to absorb excess marinade.
3. Make a few small incisions along the inner section of the shrimp ( see jaden's illustrations
here
)
4. Wrap 1 shrimp using 1 wonton wrapper and wrap shrimp with tail sticking out. Wet the end of the wrapper to fasten (make it stick) in place. Do this until all of the shrimps has been wrapped.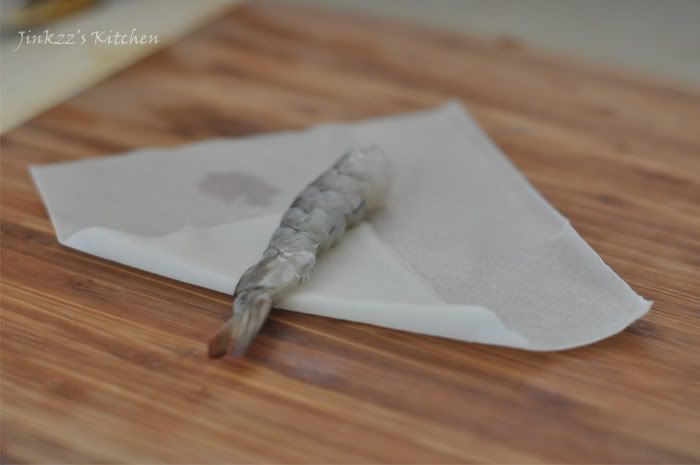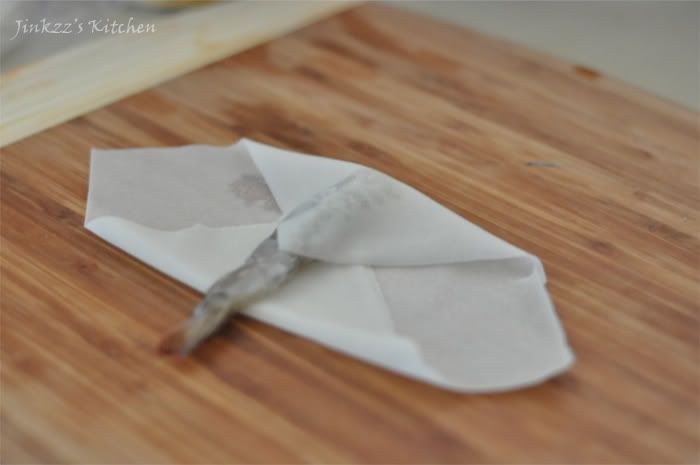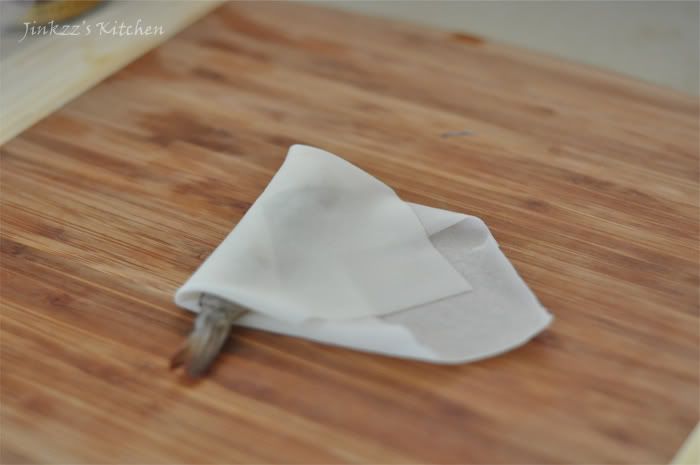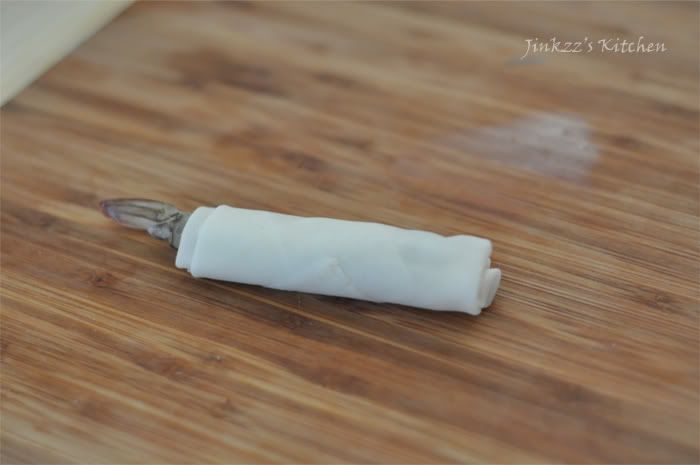 5. Heat oil in a pan over medium heat and deep fry shrimps until golden brown. Make sure you do not overcrowd the pan as that will bring the oil's temperature down.
6. DRain excess oil by placing fried shrimp in paper towel lined plate.
7. Transfer to a serving platter and serve with sweet and sour mango sauce (recipe
here
)