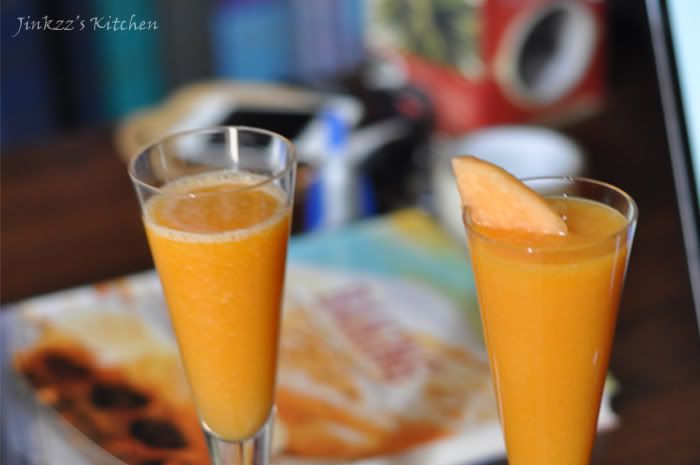 Last day of summer 2011! Whoa, time flew by so fast. It seems like it was only yesterday when 2011 started and now we are entering the fourth quarter of the year. I am so not ready to bid goodbye to this year because it would mean I will be turning a year older. Ah, I was just coming to terms with the fact that I entered a milestone,make that two milestones, this year and now what? I am turning another year older? Does that even make sense? I guess that's life. Although we cannot make it slow down, the least we can do is make the journey as enjoyable as possible right? Enjoy each passing moment because once it is gone, it is gone for good...no second chances,no undoing, and yes, it it becomes part of a memory. Some memories are good for reminiscing, others are best left where they are... the best memories though are those that makes us feel happy and contented...
I made this refreshing drink as a way to send off summer and welcome autumn. Hopefully the weather cools down considerably so I can turn off the air conditioner and open the windows. I am getting tired of using the exhaust vent instead of opening the windows to get rid of the smell from the cooking that I have been doing these days. The weather outside though has been too warm, at least to me, to allow me to open the windows :( Actually, living in LA makes me long for cool autumn nights in Tennessee where the weather dips down slightly but not too low like other parts of the country. Funny how man is never really satisfied with what he has. I remember complaining about the cold weather when I lived in Tn but now longing for them since I live in LA where it is practically summer all year long...ha ha ha.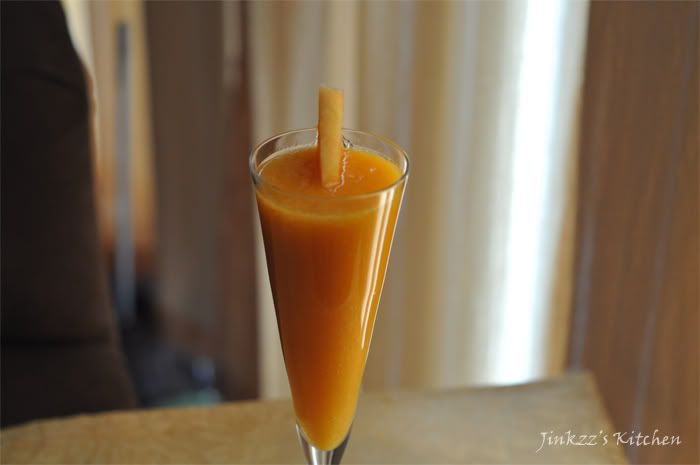 Ingredients:
2 cups roughly chopped cantaloupe
1 cup chopped mango flesh
1/2 tsp orange blossom water
sugar, according to desired sweetness
30 ml water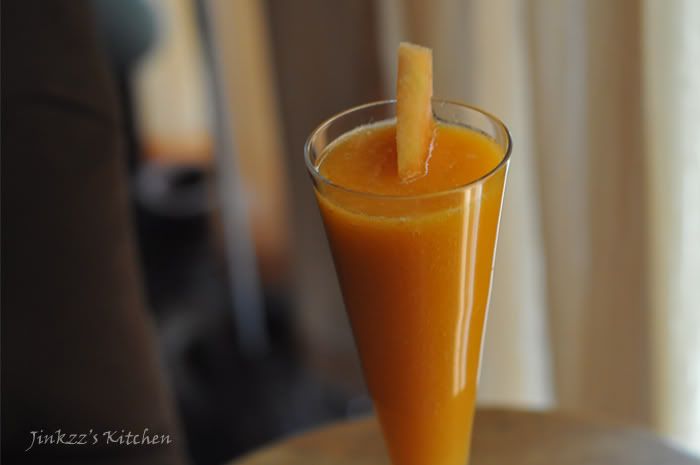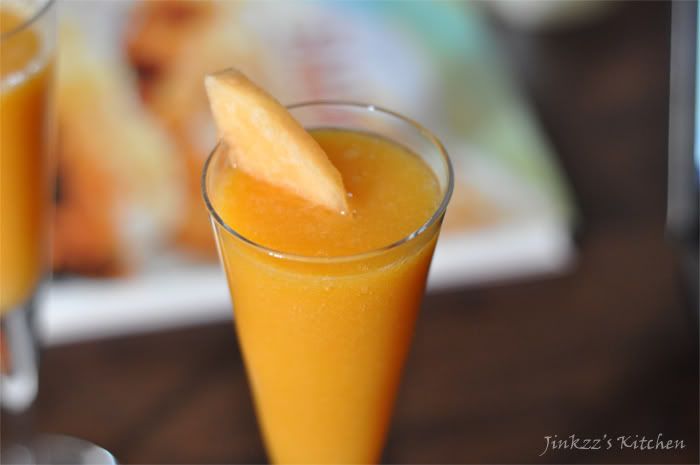 1. Place cantaloupe, water, and mango in a blender and blend until smooth.
2. Add orange blossom water and sugar and blend some more until sugar is dissolved.
3. Refrigerate for at least 1 hour or until well chilled then serve.