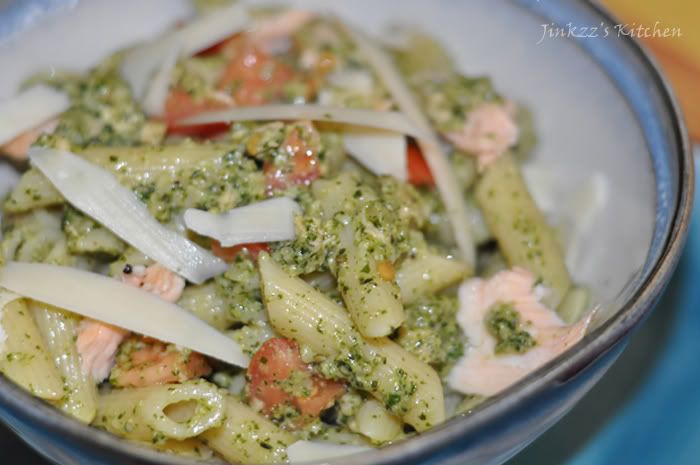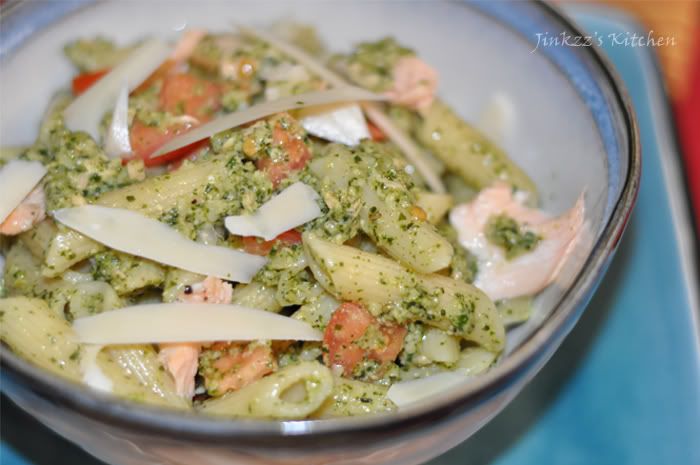 Whew this has been a busy morning for me... hahaha...and all because of this dish. I made some pesto sauce prior to cooking this one and it was delish which, in turn, made this dish taste really good. The only thing that I had to cook was that pasta because I baked the salmon a couple of nights ago. As with the inngredients for making the pesto sauce, you also need to choose ripe, fresh, juicy, and succulent tomatoes for this dish. The salmon was cold since I left it in the refrigerator so I warmed it in the toaster oven set on bake and at a low temperature of 300F over 10 minutes. I did this while I was cooking the pasta. I think it took me around 30 minutes to make this dish and that includes the time spent for making the pesto sauce.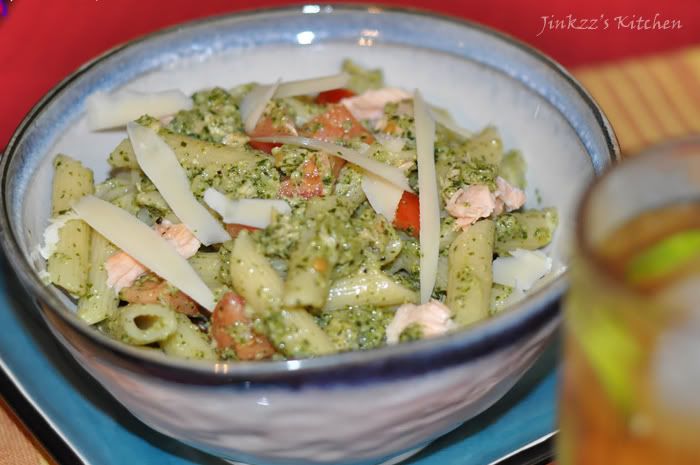 Tip on shaved parmigiano reggiano : use a vegetable peeler to do this.
Ingredients:
1/2 to 1 cup of homemade pesto sauce, recipe
here
(you can useas much or as little as you want as long as all of the ingredients are coated with it)
baked salmon, flaked (recipe
here
)
8 oz. Penne Rigate
1 to 2 tomato, diced coarsely
shaved parmigiano reggiano.
salt and pepper to taste
1. Cook pasta according to direction. Pour water out when cooked and drain on a strainer.
2. Transfer pasta to a bowl. Add tomatoes and baked salmon. Mix well.
3. Seasonwith salt and pepper according to taste.
4. Top with shaved parmigiano reggiano.
%. Serve warm.