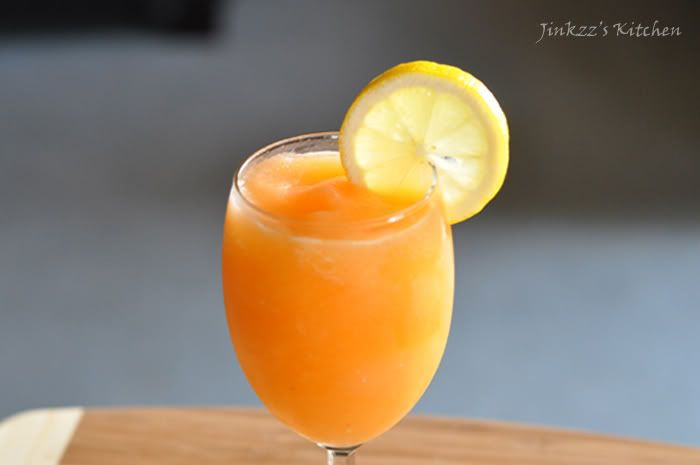 Ah the summer that refuse to end...October is just around the corner yet the weather here in Sunny LA is stillas warm as it was in the summer. Why??? I really long for the weather to cool down a little bit, not much, just enough to allow me to turn off the air conditioner even at night. Yesterday, I turned the AC off at around 1030 in themorning which was okay since the house was still cool. I fell asleep on the couch at around 130 pm and woke up drench in sweat about 3 hours later. WhenI checked the thermostat, it registered a whooping 84 degrees..yikes! I cannot live in that kind of temperature which is really surprising since I came from a tropical country where it is perpetually summer all year long except of a couple of months of rainy season and occassional storms. But it has beena long time ago since I left Pinas...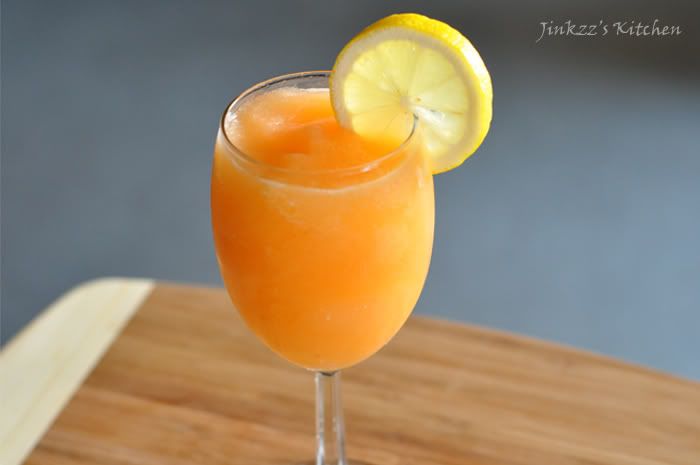 I woke up this morning starving because I did not eat dinner last night as I was finishing yet another school paper. Graduate school is really no fun since we have so many homeworks and papers to write :( I would be so glad when this is over...might take a few months to a year break before I embark on tackling the doctorate degree. Hmmm, but then again, I might just stop when I finish grad school... hehehe... Anyways, I had some cantaloupe slices which were leftover from last night and has been chilling in the fridge so I thought of making a refreshing drink to fill me up before I start cooking lunch. This is quite easy to make. All you need is about half a cup of cantaloupe puree, sugar, ice cubes, and lemon juice ...blend them all together and presto! Instant breakfast/refreshment.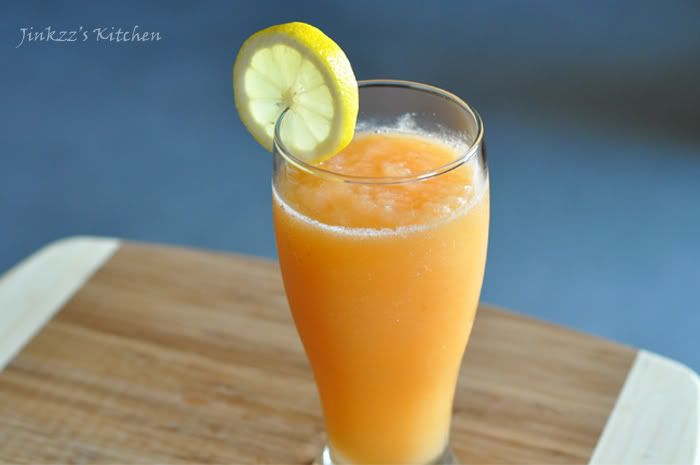 Ingredients:
1 Cantaloupe - peeled,chopped, and seeded
sugar according to taste
1 cup ice
15 ml water
1 1/2 tsp freshly squeezed lemon juice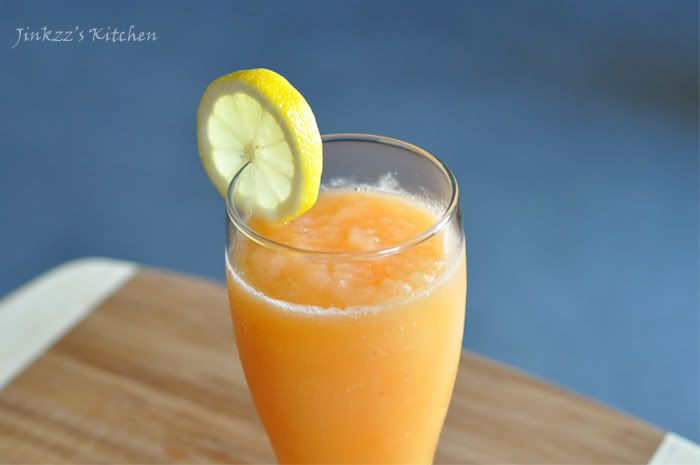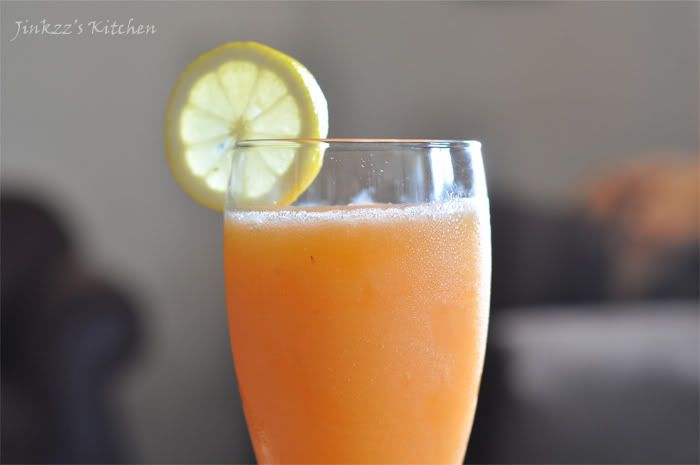 1. Chop cantaloupe coarsely and place in a bkender. Add water and blend until pureed. Transfer to a clean container.
2. Measure about a cup of cantaloupe puree and return to blender.
3. Add sugar and lemon juice. Blend until sugar is dissolved.
4. Add ice and blend some more until smooth.
5. Transfer to a tall glass and serve immediately