Whew! Summer's definitely here...well, technically it is not quite summer yet since summer solstice is not until the 20th of June this year but the weather definitely says summer since it is so warm outside. I'd say that it is definitely beyond 80 degrees just from the feel of it. I can only imagine what the temperature would go up to in the actual summer months. While it may be a welcome change for those in the cold areas, it is not my favorite time of the year. Los Angeles is already warm most part part of the year but in the summer months, it is even warmer. I just hope that we won't have any heat wave this year.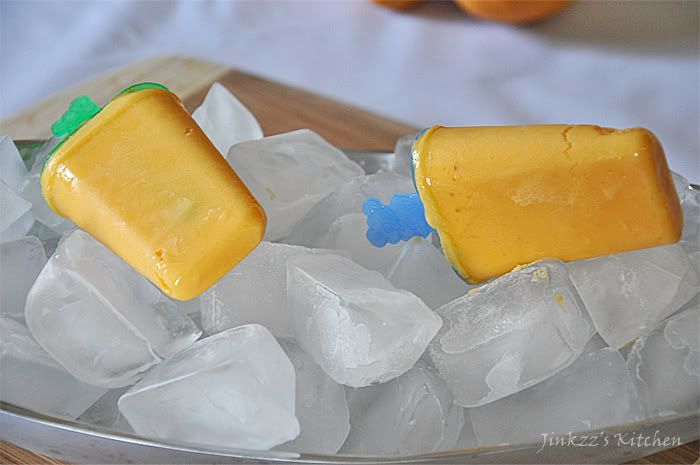 I remember my first visit in LA (before I moved here permanently) was in the summer of 2000. It seemed like the hottest time of the year and LA was experiencing a heat wave. Can you imagine being in a theme park in the middle of a heat wave? Ughhh, it was way too warm for me that I nearly fainted. We had to cut our trip at Universal Studios short because I could not tolerate the heat. Maybe because of that bad experience that I have never ventured back to Universal studios. I have been to Universal Citywalk more times that I can count (or care to count...hehehe) but not in the actual theme park.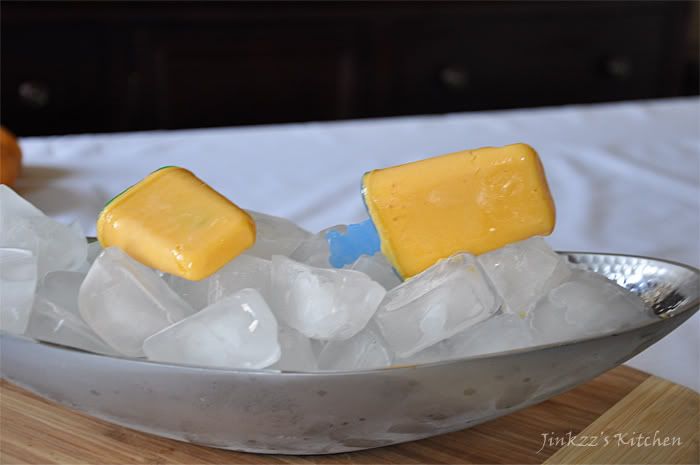 Although summer months here in the US is between June to mid-September, summer in the Philippines is from the end of March to end of May. Coincidentally, this falls around the same time as the summer break from school. Summer, in the Philippines, is so harsh as temperature goes up to record high. The good thing is that there's breeze to help cool you down...although, for me, that is really not enough. In my almost 20 years here in the States, I have only been back to the Philippines during summertime once and will probably not go back in the summer if I can help it. I was drenched in sweat as soon as I step out of the house. My dad's water and electricity bill rose up to a record high during our stayed there since hubby and I was taking showers probably 5-6 times a day as well as had the air conditioner runner almost 24 hours a day...hehehe
The summers spent in the Philippines did not bother me when I was growing. In fact, we welcomed it with open arms as it meant that there's no school. My friends and I used to play from morning until night with no care in the world. We played traditional games like tumba-patis, hide-and-seek, Chinese garter, piko, pityaw, and enter-enter. Okay, do not ask me to translate some of these game names to english because I have no clue ...Hahaha! These games allowed us to develop interpersonal relationships with our peers, get our daily dose of sunshine, and exercise. This is what differentiates our generation from the children of today who are more into computer games and modern technologies. We did not have Wii or iPad but we had so much fun.
Summer months also meant local basketball leagues played by teams from the different villages in our housing compound. I remember my friend Archie and I along with my aunts, siblings, and cousins will go to the village plaza every afternoon to watch the game and to root for our village's team. Sometimes we will buy Indian mango (a local variety of mango that's best eaten when it is not quite ripe yet) or halo-halo (shaved ice with all kinds of preserved fruits and tapioca) to eat from the stands at the far end of the plaza while watching the game. Thinking back, those games seemed really exciting ... a lot of cheering and screaming in support of our team. We would sometimes wake up the following day with hoarse voice from too much shouting...ah, those good ol' days...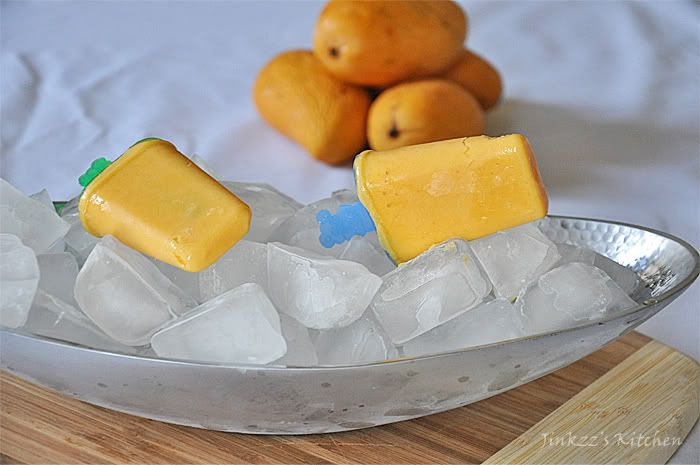 Another summertime treat are those locally-made popsicles. They are referred to as ice candy or ice drop in the area where I grew up and are sold as street food. The vendor often carry his product in an ice bucket, a container with cover made of entirely from styrofoam to keep it from melting in the summer heat. The vendor would often sell his product on foot and carries a bell which he rings while shouting "iccceeee drooopppp, bakal na kamo sang iccceeee drooooppp" (Ice drop, come and buy some ice drop). Children would often beg their parents for money to buy these delicious goodies. We were no different from any children...we would ask my mom for money and buy these things despite the fact that we own a convenience store that carries different goodies.
This dish, while it taste slightly different, is my homage to the summertime treat that I do not only love but also evokes fond memories of my childhood... a time when everything was so simple, basic, uncomplicated, and problem-free. This taste different because I am using more milk and fruits as well as less sugar so it taste richer than the ones that are sold by the street vendors.
Ingredients:
1 whole ripe mango, peeled and flesh removed.
1 cup milk (whole, 2%, non-fat- your choice)
Sugar, according to taste
1. Place mango and milk in a blender
2. Blend until well incorporated.
3. Add sugar according to taste then blend some more.
4. Pour in popsicle molds and freeze until frozen solid (preferably 6-12 hours or overnight)
5. To unmold: place the mold in a pan of water for a minute or two to loosen.
6. Remove popsicle from mold and serve immediately.
NOTE:
1. If you do not have a popsicle mold, you can use a disposable cup or any kind of freezer-proof small cup.
2. Pour the mixture into the cup and freezer until it freezes or solidify slightly before inserting your popsicle sticks in the center of the mold.
3. Place back in the freezer to solidify (preferably 6-12 hours or overnight)
4. Unmold and serve.