Salabat or ginger tea is not really a tea as it does not contain any tea leaves in it. Instead, it is a warm ginger drink made from boiling ginger root and brown sugar so the flavor is infused into the boiling water. This is the Filipinos' go-to drink for cough, colds, flu, sore throat, or congestion. It is also believed by Filipino that it can help improve one's siging voice or preserve a singer's singing voice. Whatever the case may be, I just like it because it is soothing and warm. The drink has a little it of a kick due to the peppery and spicy taste of the ginger. This is commonly served during the cold season which, in the Philippines, is around December. It is also a popular drink among those who goes to simbang gabi (early morning mass) during the christmas season.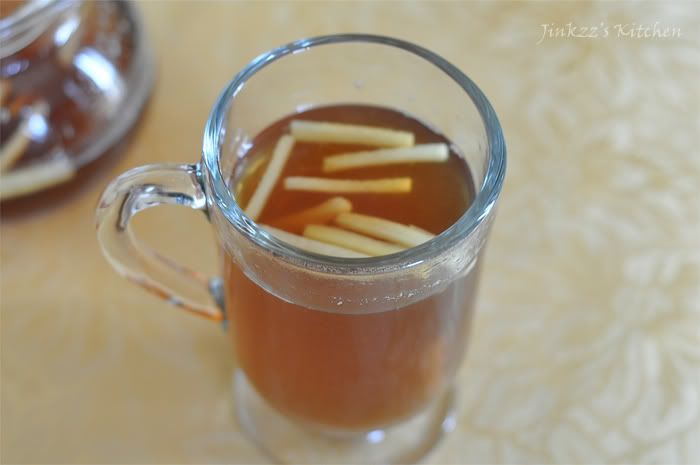 My earliest recollection of this drink was that it was served during my grandfather's (my mom's uncle) wake. I think I was around 8 years old at that time and children don't normally like this drink because of its taste but I remember really liking it. Hmmm, I guess my taste was a little advance for my age...hehehe. It can sometimes be very strong but you can just add a little bit of water to water it down and dilute it a little bit. Brown sugar is normally the sweetener of choice but I guess you can substitute it with honey.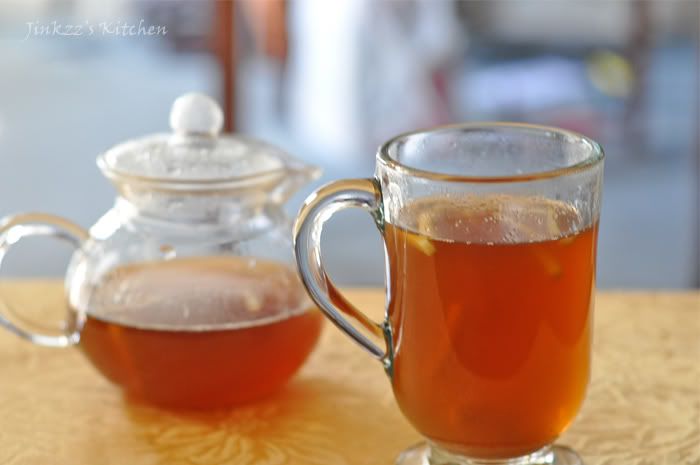 Ingredients:
1/2 lb. ginger, sliced
5 cups water
brown sugar, according to desired sweetness
1. Mix all ingredients in a saucepan. Stir to dissolve sugar.
2. Boil for about 8 minutes then strain to remove ginger pieces.
3. Serve warm.
NOTE:
If the flavor is too strong, you can add more water to dilute to desired strength.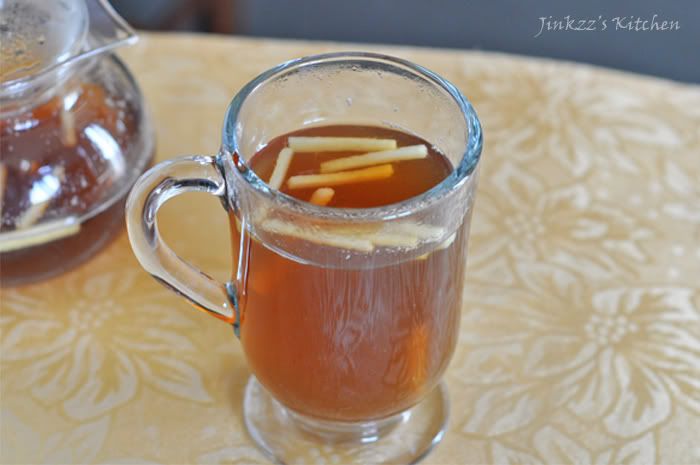 recipe was adapted from The Philippine Cookbook