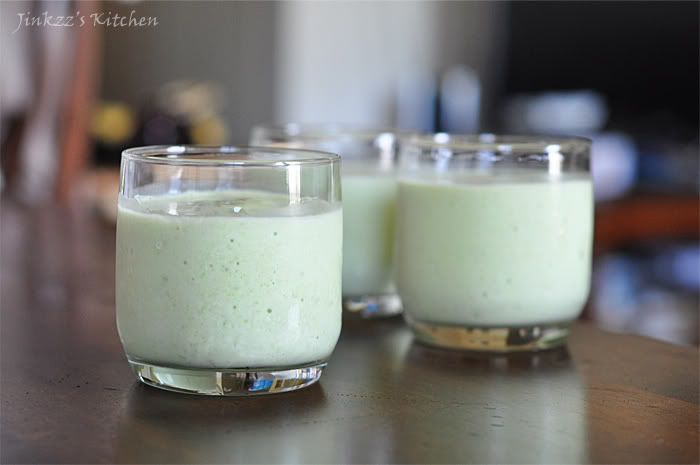 I bought unripe avocado last week because they were on sale at one of the supermarket that I go to and they have ripened really well so I made some smoothie today. I used both avocado and banana which is a perfect combination. I also added milk and a few ice cubes. They result is a very creamy smoothie which has the consistency that is almost similar to soft serve ice cream.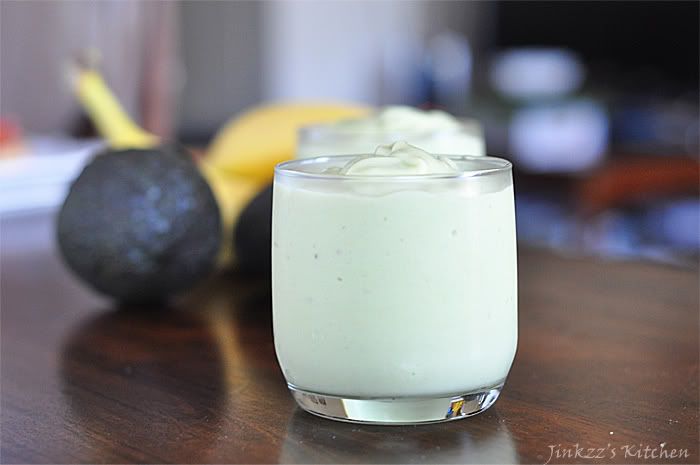 I think the frozen banana really did help to make it very thick and creamy. I bought a little too many bananas (again) last week which ripened almost all at the same time. I intended to make some banana-nut bread but I was just not in the mood to bake so I ended up with too many bananas that were really ripe. I was going to throw them away since I am not really a big banana eater but it was such a waste since there was too many so I peeled and cut them in half. I then wrapped them individually in waxed paper, placed them in freezer bags, and popped them in the freezer. Wrapping them in waxed paper prior to placing them in freezer bags made removing easier since it prevented the bananas from sticking to each other when frozen. This little trick is a keeper for me. It also cut down the amount of ice cubes which I needed to add for the smoothies.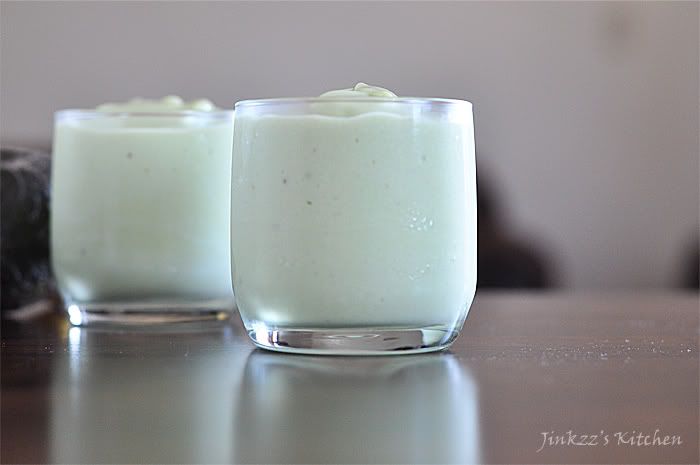 Ingredients:
1 ripe avocado
1 frozen banana
sugar, according to desired sweetness
1 cup milk
3 ice cubes
1. Cut avocado in half then scrape the flesh using spoon and place in blender.
2. Add frozen banana, milk, sugar and blend until smooth.
3. Add ice cubes and blend some more until smooth.
4. transfer to glass/es and serve.