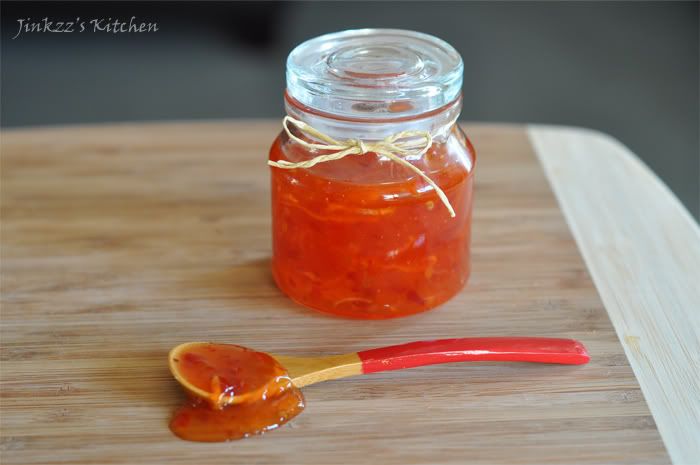 Sweet chili sauce are awesome because I can use it as a dip or sauce for fried meats, egg rolls, fish and shrimp. I know that they are readily available in most Asian markets and have used them in the past but I think nothing is much better than a home made version because it does not contain any additives and preservatives. If I have to absolutely use a store-bought variety, I would go with Mae Ploy sweet chili sauce, by far the best in the market.
Making sweet chili sauce is quite easy and requires just a few ingredients and few steps. They also keep well in the refrigerator. I love a chunkier and slightly spicy version so I always add more than an average amount of chili but feel free to reduce the amount for a milder version. ALso, you can opt to remove the seeds if you want it to become even milder. The seeds in peppers are what makes it really spicy so removing some or all of it can lower the heat factor. I also use red chili paste to enhance the color as well as kick up the spiciness a bit.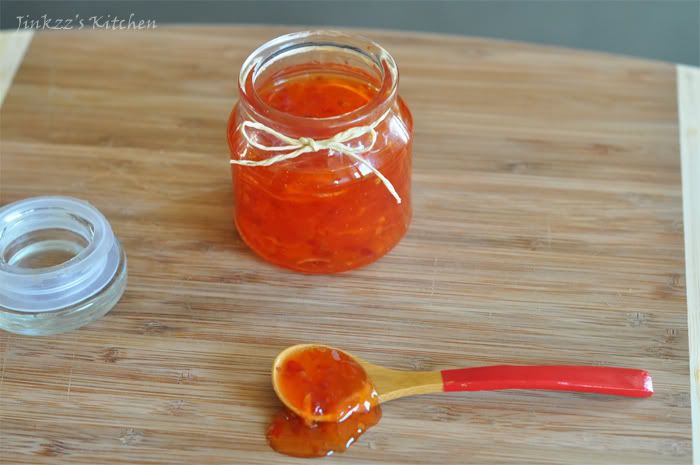 Ingredients:
1/2 cup white vinegar
1/4 cup water
1/4 cup sugar, adjust according to your desired sweetness
6-8 small red chili peppers, chopped finely
1/2 tsp red chili paste
2 cloves garlic, chopped finely
2 (2 inch each) orange peel, julienned finely
Thickener:
1 - 2 tsp cornstarch
1 Tbsp water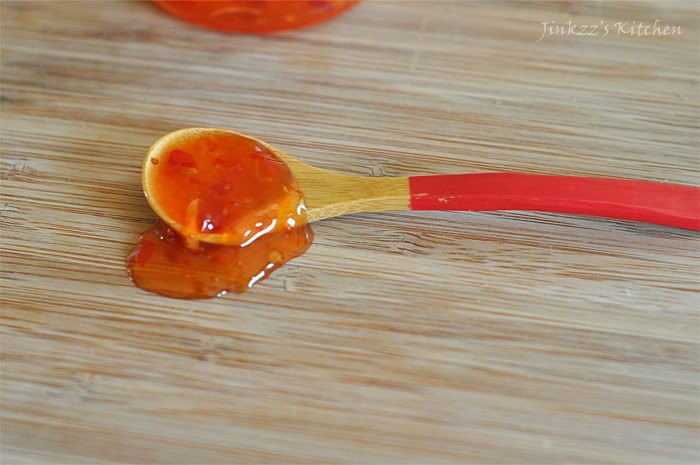 1. Combine ingredients for thickener in a small bowl and mix well then set aside.
2. In a saucepan, combine vinegar, water, sugar, chili, garlic, orange peel, chili paste. Heat over medium heat . Stir until sugar is dissolved.
3. Simmer until all ingredients has softened.
4. Slowly whisk in cornstarch mixture and cook until it thickens.
NOTE:
Add cornstarch mixture slowly so as to avoid becoming too thick. If you accidentally add too much cornstarch mixture and the sauce becomes too thick, you can thin it out by adding a little bit more water and cooking it a little bit longer.
5. Remove from heat and cool before serving or refrigerating.