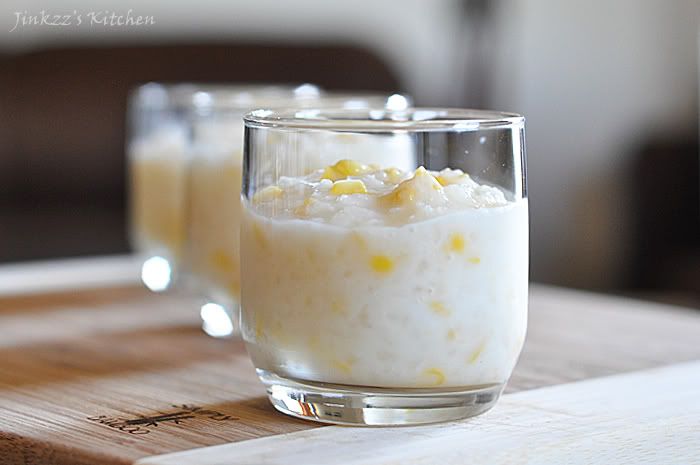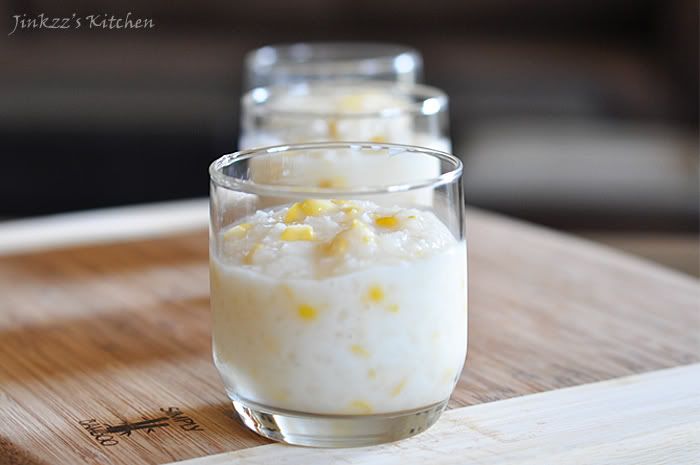 This is a classic Filipino recipe which is usually served as an afternoon snack. It is made of cream style corn, whole corn kernels, sweet rice (also known as glutinous rice), and coconut milk. Sugar is added to sweeten it. It can be served either warm or cold. The coconut mil as well as the cream style corn gives it a creamy and rich flavor and texture.
Dishes that uses coconut milk, like this one, is very common in Asian cuisine and Filipino cuisine is no exception. You can usually buy canned coconut milk in Asia market but I remember back in the days in the Philippines, canned coconut milk was not readily available (not sure if it is now) and most household usually grate their own coconut meat then painstakingly extract the coconut milk manually. That is a really hard process and I do not know if I will be able to do that now...too much work is involved in extracting the coconut milk. The advantage of doing that though is that the coconut milk taste fresher. Another advantage is that it is thicker because you can opt not to add water if you want.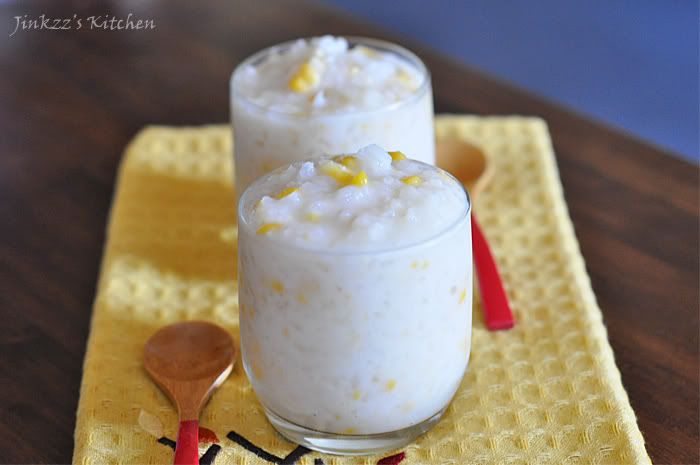 Ingredients:
1 (14 oz) can cream style corn
3/4 cup frozen corn (you can also use canned corn)
3 cups coconut milk
1 cup sweet (glutinous) rice
sugar, according to desired sweetness
6 cups water
1. Place a large pot over medium heat.
2. Add sweet rice and water. Simmer until rice is soft and almost all of the water has been absorbed. Stir occasionally to make sure that the bottom doesn't burn.
3. Add the rest of the ingredients and continue to simmer until corn is soft and done.
4. Remove from heat. May be served cold or warm.