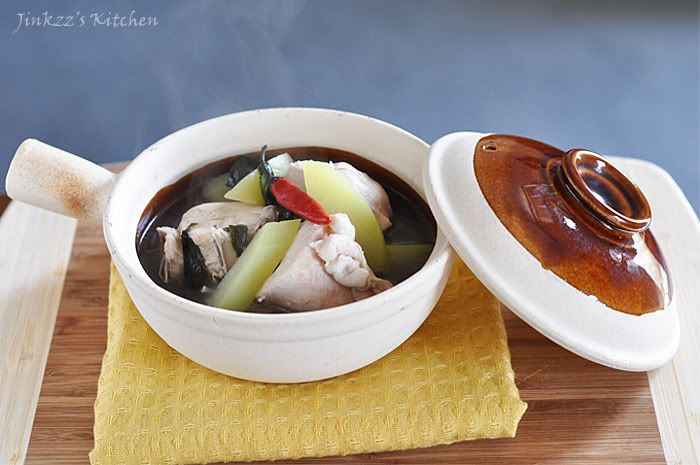 Tinolang manok is a common Filipino dish that can be found in a lot of different islands of the Philippines. It is a soup mad up of chicken, green (unripe) papaya, pepper leaves, and ginger. Green or unripe papaya are available at most of the Asian markets. If green papaya is not available, you can substitute it with chayote which is readily available at the regular supermarket. You can also substiture pepper leaves with malunggay leaves. Both are usually available at the Filipino market in the freezer section. You can just thaw them out and add to the dish or do like I do, add it frozen while cooking the soup and let the heat thaw it out.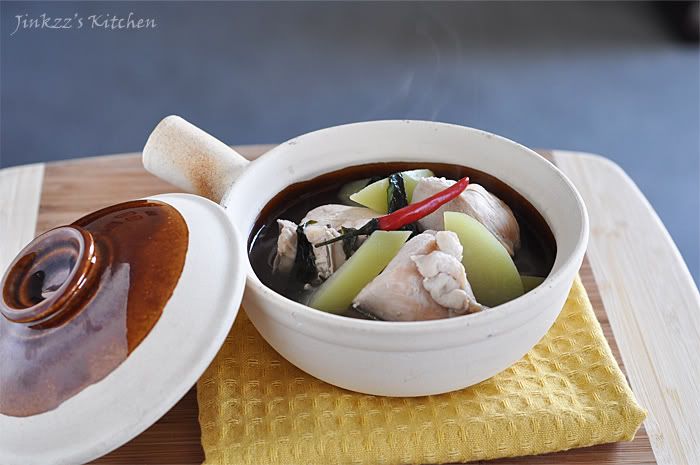 This is another dish that is appropriate for fall or winter because it will help warm you up. It is also healthy and nutritious as well as delicious. Filipinos usually eat this warm with piping hot bowl of rice...yummy...Leftovers, if any, can be stored in the refrigerator and heated on the stove or microwave.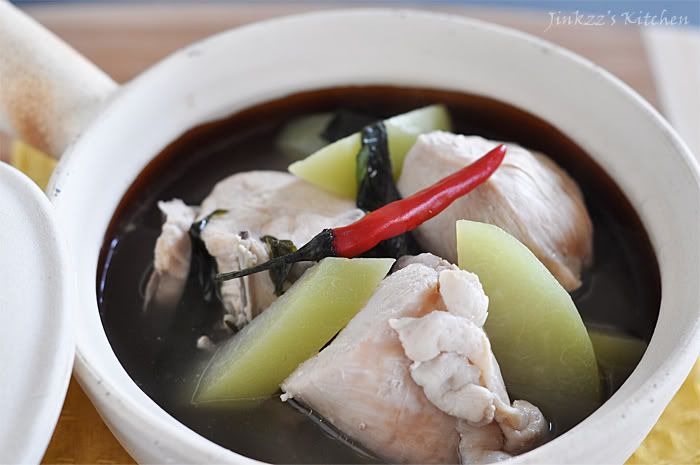 Ingredients:
2 - 3 lbs chicken, cut into serving pieces
1 small unripe (green) papaya or 2 chayote, peeled and seeded then sliced.
2 inch ginger, peeled and sliced thinly
1 small onion, sliced
3 cloves garlic, chopped
1 package frozen pepper leaves
3 Thai chillies, whole
salt and pepper to taste
1 Tbsp fish sauce
oil
1. Heat pan over medium heat then add oil.
2. Add ginger, garlic, and onion. Saute until translucent and fragrant
3. Add chicken and saute until brown.
4. Add enough water to cover the chicken then simmer until chicken is tender.
5. Add papaya slices and continue to cook until tender.
6. Add Thai chili and frozen pepper leaves and simmer until thawed or 2-3 minutes if already thawed.
7. Season with fish sauce, salt, and pepper then remove from heat.
8. Transfer to a serving dish and serve warm.