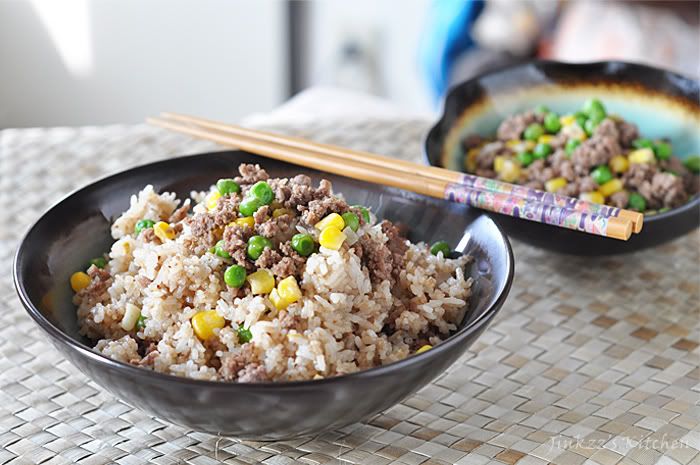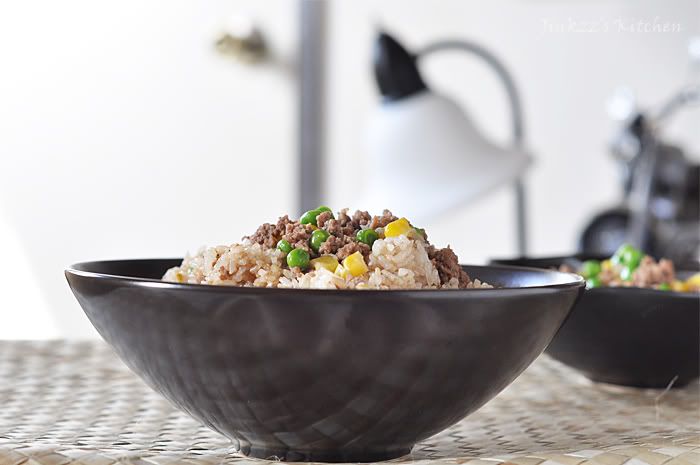 The past two days has been an emotional roller coaster...it is that time of the year so it should be understandable...
I cooked some fried rice with ground beef, corn, and peas. It is a simple recipe which was even made simpler because I used ingredients that are already cooked. I cooked the ground beef, corn, and peas the night before. It is actually a complete dish which I just added to the fried rice. The result is a complete, easy to make, one-bowl dish that taste really good.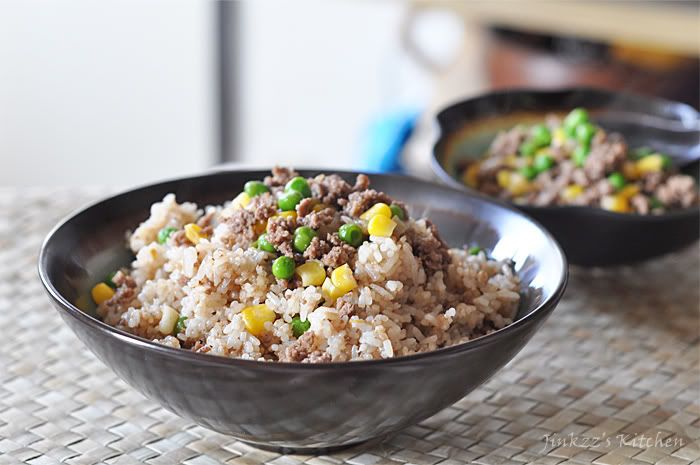 Fried rice is actually an easy dish to make because there is no limit to what one can add to the dish. It can be served as a side dish or a main course depending on the ingredients that has been added into the dish. The seasoning can vary as well. It can just be seasoned with salt or whatever seasoning that you prefer. I prefer to add soy sauce on mine because that is what I have been accustomed to :) The most important thing with fried rice, in my opinion, is using day old steamed rice or rice that was cooked the day before. It is a little drier than freshly steamed rice which makes it perfect for the recipe.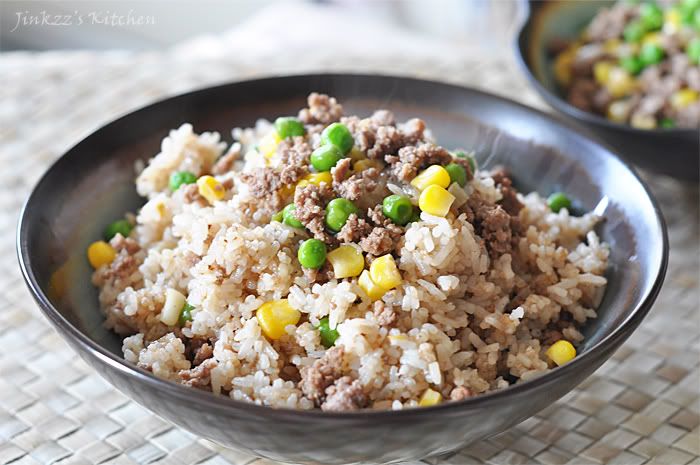 Ingredients
1 cup Sauteed Beef with Corn and Peas (
recipe here
; just substitute ground beef for ground pork)
3 cups (day old) steamed rice
2 tsp soy sauce
1 shallot, finely chopped
3 cloves garlic, finely chopped
salt and pepper, to taste
1 Tbsp oil
1. Heat pan over medium heat. Add oil then saute shallot and garlic until translucent and fragrant.
2. Add rice and stir fry until warmed through.
3. Add prepared sauteed beef with corn and peas. Mix well and continue to cook. Make sure you stir the rice frequently to prevent burning the bottom.
4. Add soy sauce and mix well. Season with salt and pepper according to taste.
5. Cook for another 4-5 minutes then remove from heat and serve warm.