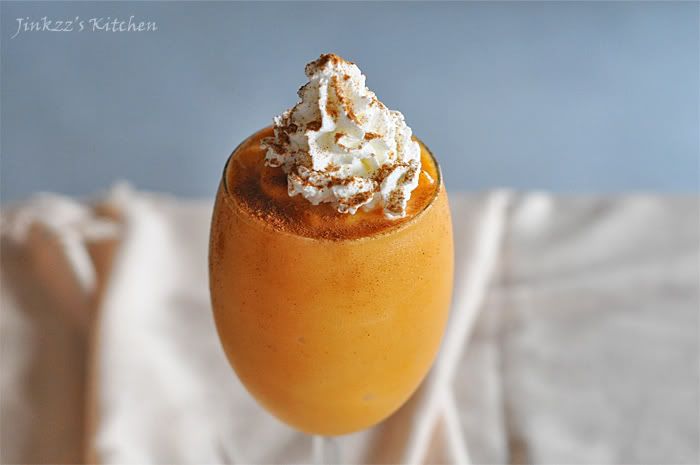 When I looked out the window this morning, it looked so gloomy...reminds me of fall weather in Tennessee...of course, the close location of the houses and the numerous apartment complexes tells me that I am NOT in Tennessee...still it invoked that feeling and reminds me that it has indeed been a long time since I have been back...makes a mental note of planning a trip one of these days to visit friends there...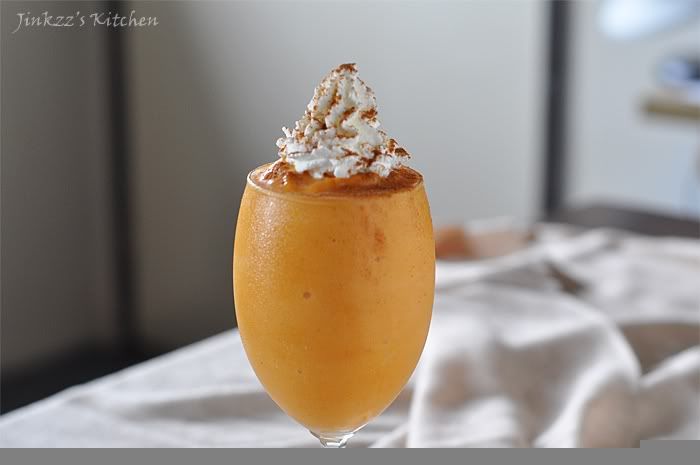 Fall... I wish we do have one here in LA. It would be nice to see the color of the leaves change into different hues of fall colors as well as to be able to wear a light sweater but the temperature here in LA remains constant the whole year through that one does not really need a jacket. To be honest, I have not owned one in more than 8 to 9 years. Although we don't really get to experience fall and winter here in LA, that does not mean we cannot have a taste of it...even it is just through fall inspired dishes and drinks such as the one that I made this morning - pumpkin pie smoothie. Read on to check how I made it...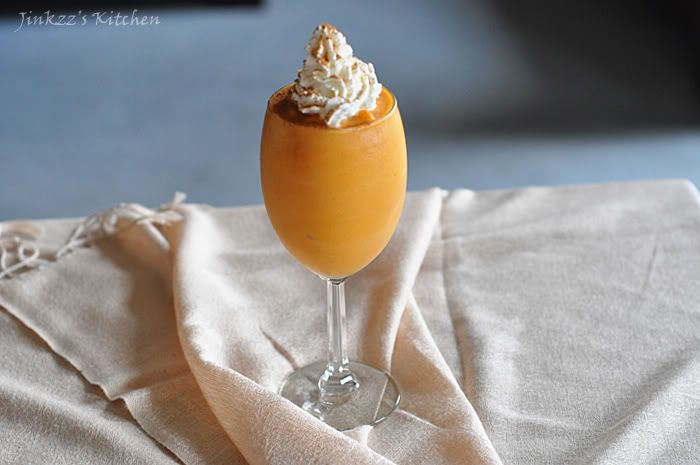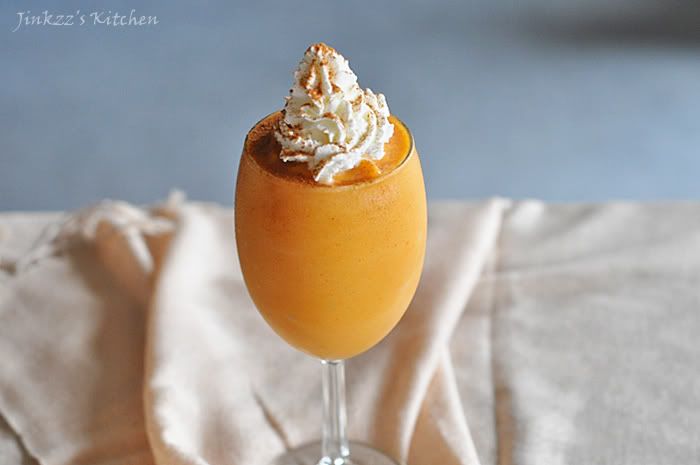 adapted from
here
Ingredients:
Ingredients
1 can (15 oz.)pureed pumpkin, chilled
1 can (12 fl. oz.) evaporated milk, chilled
1 cup crushed ice
Sugar, according to desired sweetness
1/4 teaspoon pumpkin pie spice, + extra for topping
Whipped cream (optional)
1.Place pumpkin, evaporated milk, sugar and pumpkin pie spice in blender.
2.Blend until mixture is smooth.
3.Add ice and continue to blend until well incorporated and smooth.
4.Top with whipped cream; sprinkle with additional pumpkin pie spice.