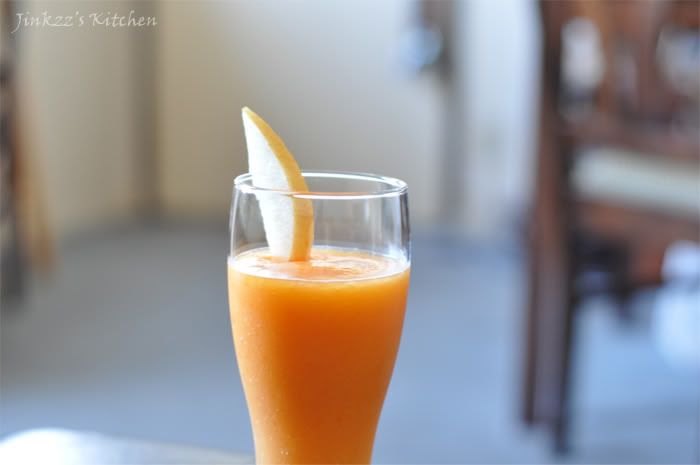 I have a ripe papaya and asian pear which I got from the Korean market and they look really yummy but I didn't feel like munching on so them so I turned them into smoothie which is an easier way for me to get my daily fruit requirements. They are so easy to make and involves just a few steps but they are packed with nutrients and are so good.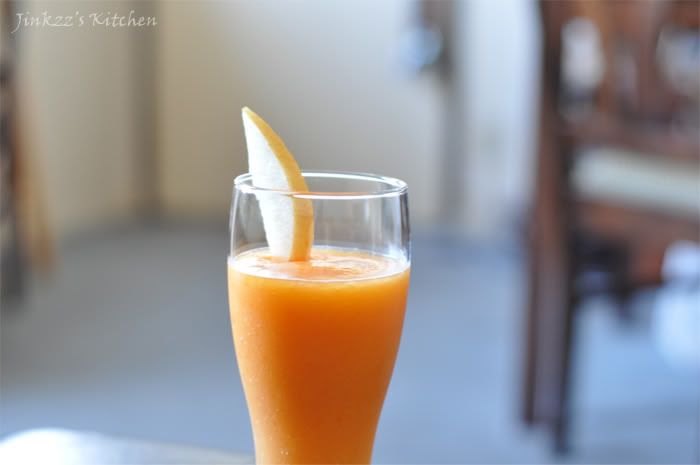 Asian pears are basically the same as their counterparts which are sold at the regular American store except that they are shaped like an apple They are naturally sweet and juicy. Papaya, on the other hand, are abundant in Asia as well as South America. They can be consumed raw or used in dishes. They can also be eaten unripe or ripe depending on the dish. In most some asian cuisines such as that of Vietnam and Thailand, unripe papayas are served as salads. In the Philippines, they are used in dishes such as tinolang manok (chicken soup with papaya) and achara (pickled papaya).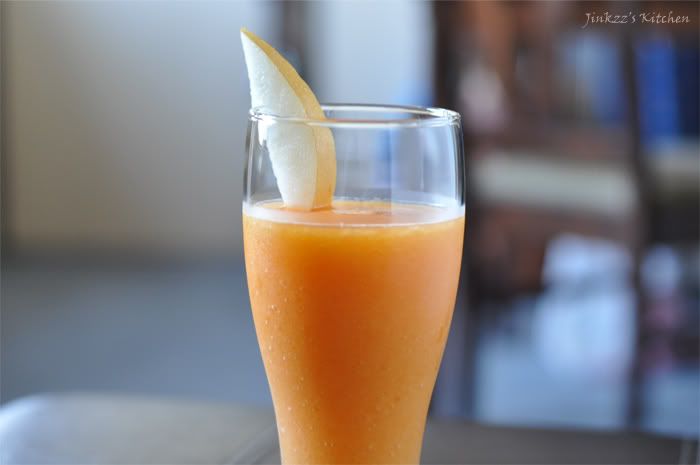 Ingredients:
1 small (about 1 lb) papaya
1 Asian pear
sugar, according to taste
ice cubes
1. Peel papaya. Remove seeds using spoon and then cut into chunks.
2. Core and peel Asian pear and cut into chunks
2. Place Papaya and Asian Pear in blender. Add sugar according to desired sweetness.
3. Puree fruits and sugar until smooth.
4. Add ice cubes and about 30 to 60 cc water and blend until smooth. NOTE: the proportion of pureed fruit to ice cubes should be 1 cup of ice cubes for every cup of pureed fruit mixture or you can adjust it according to your taste.
5. Transfer to tall glasses and serve immediately