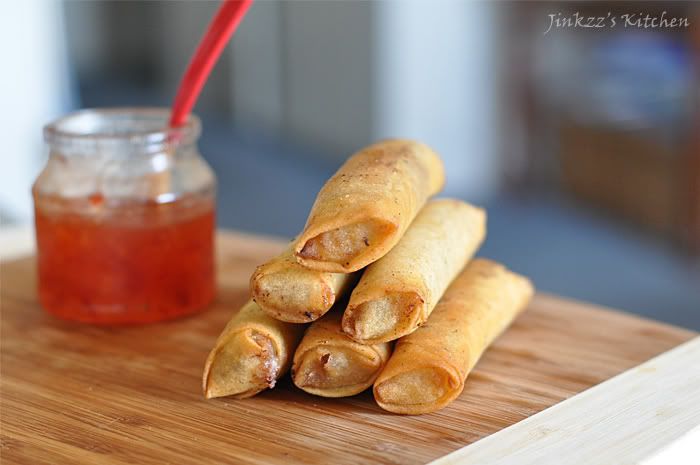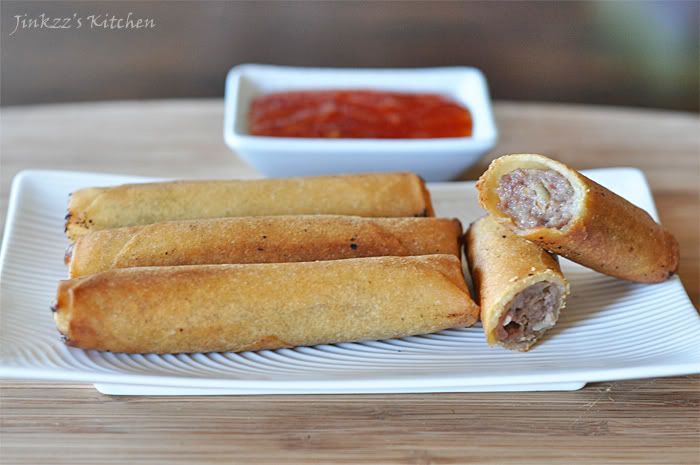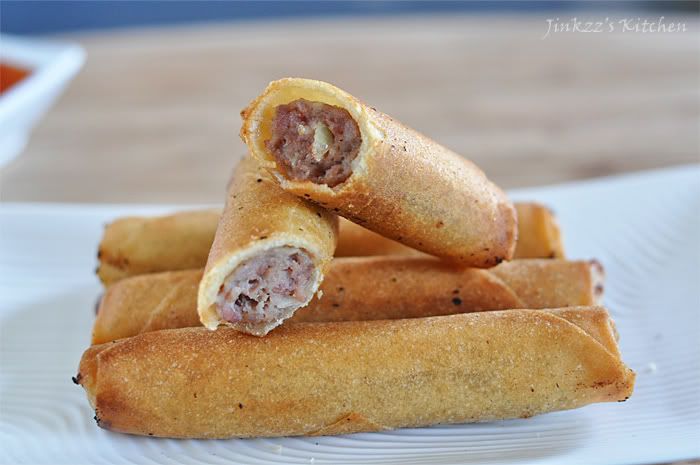 Fried spring roll is a favorite and a staple in almost every Filipino household. The variation in fillings though is as varied as the many islands in the Philippines. Fillings include ground beef, ground pork, ground chicken, chopped shrimps and crab meats. Some add sprouted mung beans, bamboo shoots, tofu, and many others as meat extenders. There are also vegetarian versions which uses different veggies.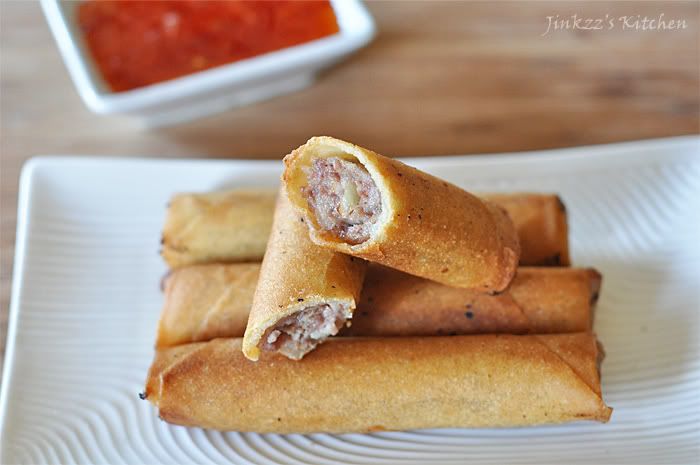 My mom's version though is composed of ground beef or pork with sprouted mung beans. They are delicious and easy to make. I have learned how to make this dish when I was little. The best part is wrapping the filling in lumpia (spring roll) wrappers. They are fun and easy once you get the hang of it.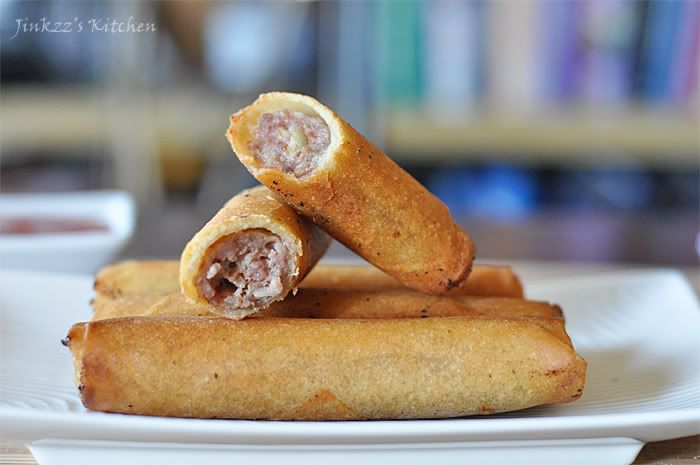 I remembered that we used to buy lumpia wrappers atthe local wet market. They are sold by a bundle of 25 wrappers and each bundle is separated by a small piece of banana leaf sticking to the side. The wrappers are made by hand so they look a little rustic and sometimes uneven. They are also a little fragile and easily tear. When I was younger, those wrappers looked normal and I was used to handling them. When I moved here in the States, I got used to using factory-made wrappers which are evenly shaped and easy to handle. These are the only knid that is readily available in the supermarket. They are great because they don't stick to each other and are easily separated. A few years ago, on one of my many trips to the Philippines, I made some lumpia for a family gathering and bought all the supplies from the local wet market like my mom used to. Man, I had a rude awakening! The locally available spring roll wrappers were a lot harder to handle than I remembered them to be. Not only that, they also dried out quicker!!! I lost count of how many wrappers I tore and had to discard that day. Aigoo, I guess I have gotten used to the ones that are sold here in the States...hehehe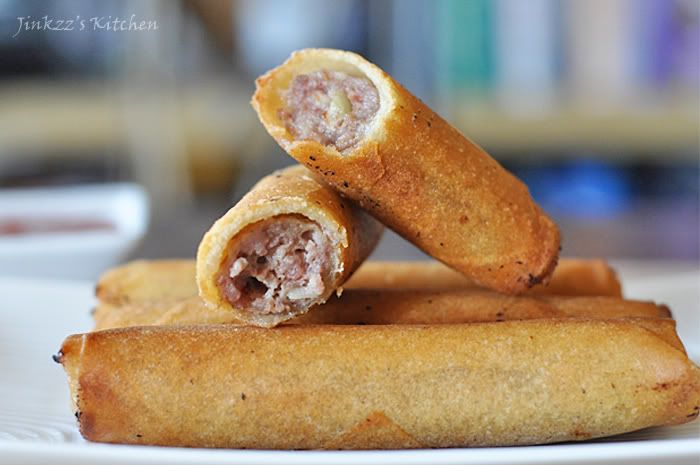 Ingredients:
1 lb ground pork
2/3 cup finely chopped carrots
1 onion, finely chopped
2 cloves garlic, finely chopped
sea salt and freshly ground black pepper, to taste
1 egg, slightly beaten
2 tsp soy sauce
spring roll wrappers
oil for frying
1. Combine pork, carrots, onion, garlic, egg, and soy sauce in a large bowl.
2. Seasom with salt and pepper. Mix all ingredients well.
3. Take a tablespoon of the filling and place in spring roll wrapper and wrap. For wrapping direction, click
here
4. Repeat process until allof the filling has been used.
5. Heat pan over medium heat. Add oil.
6. When oil is hot, fry 3-4 lumpia at a time.
NOTE:
Make sure that the heat is not too high that the wrapper turned brown quickly before the filling is cooked through. Keep an eye so as not to burn the lumpia.
7. When cooked, transfer to a paper towel lined plate to drain excess oil.
8. Transfer to a serving platter and serve warm.
9. Can be served with sweet and sour sauce (
recipe here
), sweet and sour mango sauce (
recipe here
), or sweet-chili sauce (
recipe here
).