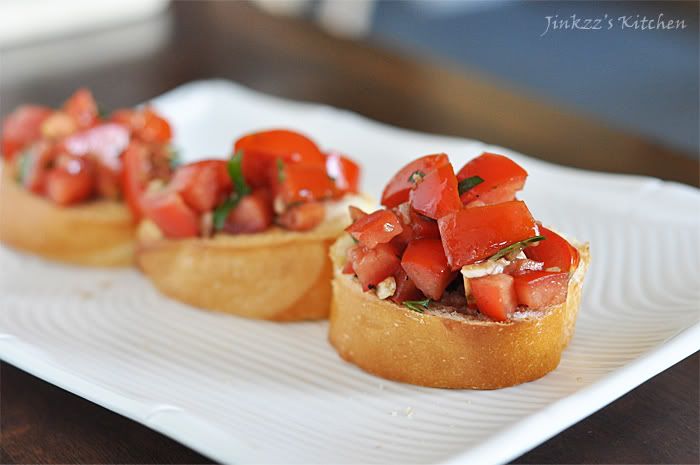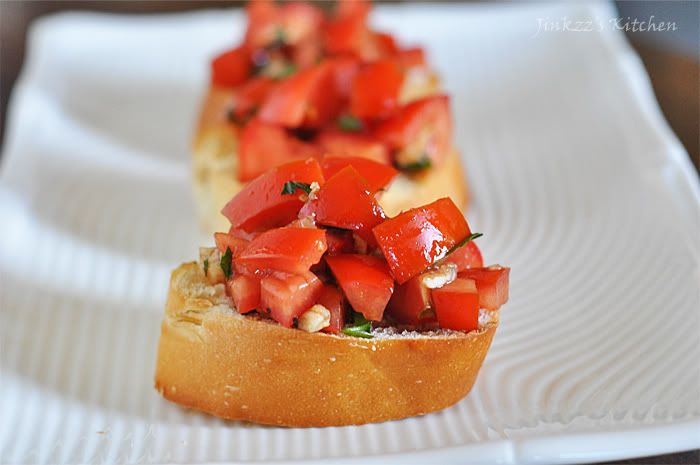 This is a nice starter to any meal because it is easy to make and packs great flavors. I think it only took me 15 minutes to chop, season, and assemble the entire dish. The secret to this bruschetta is the use of white truffle oil and balsamic vinegar combination which gives it an unusual earthy flavor.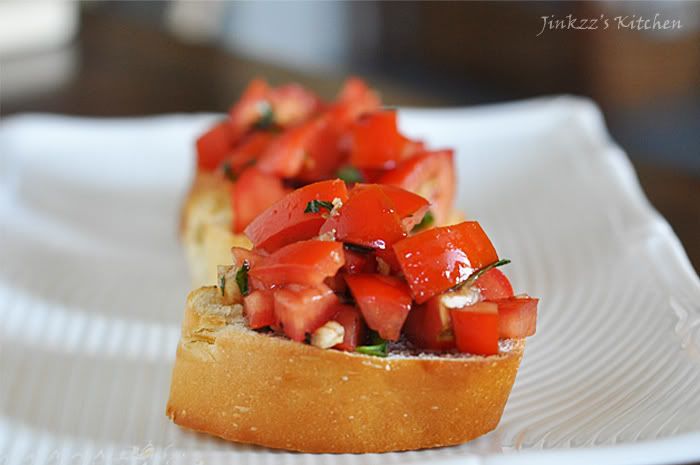 Making bruschetta is very easy and takes just a few fresh ingredients such as tomatoes, basil, balsamic vinegar, olive oil, garlic, salt, and pepper. The bread is lightly toasted so that it is able to soak the liquid from the topping a little better plus it makes it taste better too. I use french baguette but you can use any bread of choice just make sure you slice it at an angle for a bigger surface area to hold the topping.
Ingredients:
1 loaf of french baguette, sliced into 1 1/2 inch thickness and then lightly toasted
5-6 Roma tomatoes, diced
2 cloves garlic, finely chopped
a small bunch of basil, roughly chopped
1 1/2 Tbsp balsamic vinegar
1 tsp white truffle oil
salt and pepper to taste
1. Lightly toast your bread in a toaster or oven.
2. In a bowl combine the rest of the ingredients and mix thoroughly.
3. Scoop the tomato mixture using a spoon and top it on you toasted bread.
4. Place on platter and serve.