My brother-in-law returned my Korean drama DVDs yesterday and brought a box full of persimmons, kalamansi (Philippine lime), and a couple of guavas. The persimmon and kalamansi was from the fruit trees in their backyard while the guavas was from his office mate. My brain was working double time churning possible dishes that I could create from the goodies that I got. Will post update of them when I get a chance to make the dishes that I planned. The fruits of their persimmon tree is really great because it is sweet and crispy. I love eating them raw but I think I will use some of them to make persimmon jam and bread.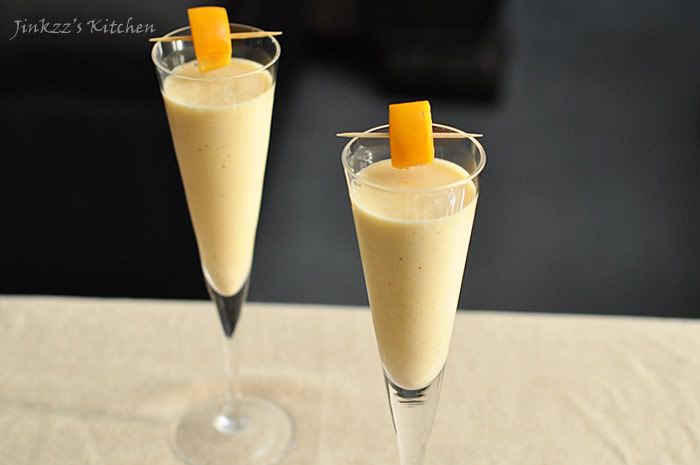 Kalamansi is the Philippine version of lime which is a citrus fruit. Like its American counterpart, it is slightly sour but the taste is slightly different. I can't really explain the difference but it has a distinct flavor that sets it apart. The juice is often mixed with water, ice, and sugar to serve as a juice/ beverage. The juice, like lemons and limes, can also be used in dishes such as part of a marinade for beef, pork, and chicken. It can also be combined with soy sauce and served as a dipping sauce. Normally, kalamansi do not grow very tall but my brother-in-law's kalamansi tree is almost as tall as their persimmon tree which bears so many fruits. Fresh kalamansi fruits are hard to come by even at the Filipino store but you can purchase it frozen and comes in small sachet which cost a fortune :(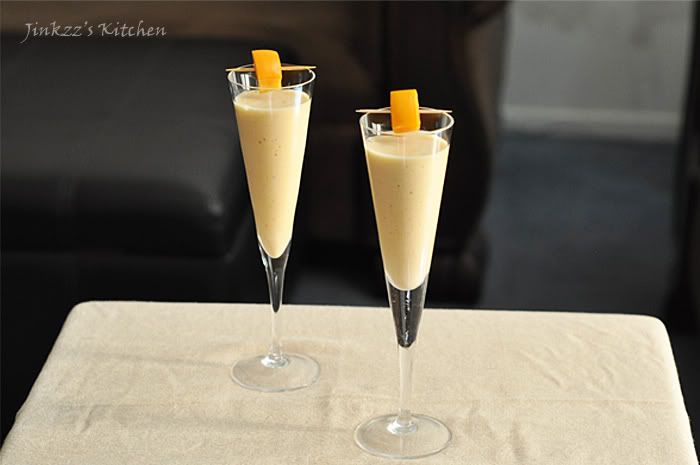 Ingredients:
1 ripe persimmon, peeled and chopped
1 frozen banana
1 cup milk
sugar, according to desired sweetness
3-4 ice cubes
1. In a blender, combine persimmon, frozen banana, milk, and sugar.
2. Blend until smooth then add ice cubes.
3. Blend some more until smooth.
4. Transfer to a tall glass and serve immediately