Aigoo... my three-month hiatus from school has finally ended which meant that I am back to having tons of paper works, research, deadlines, and typing. The last three months has been a nice break from all the responsibilities. I totally enjoyed not having to use my brain so much which was great since I was in so much pain after the surgery that I probably wouldn't be able to concentrate anyway. Now that I am back in school, memories and stress that goes along with it came flooding back that I am at times feeling overwhelmed. So while I was staring blankly at the computer and waiting for some inspiration/enlightenment to come in order to finish my paper, I felt I needed a distraction and something to relax my mind so I can better concentrate.... plus I was a little hungry but too lazy to cook a full meal. I turned my attention to cooking something that I am very familiar with so it requires less use of brain power. Spinach artichoke dip!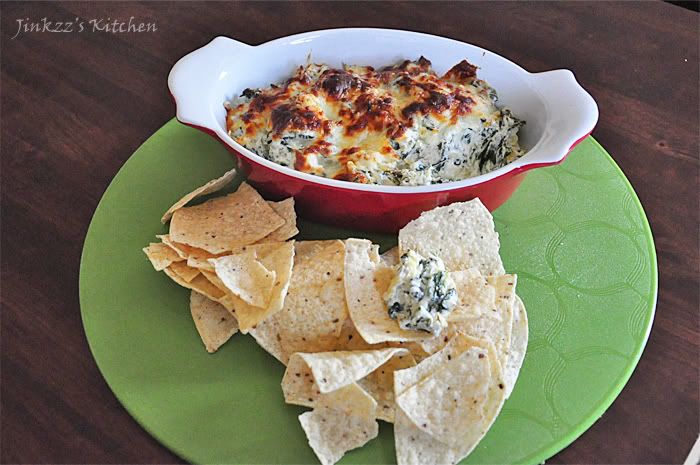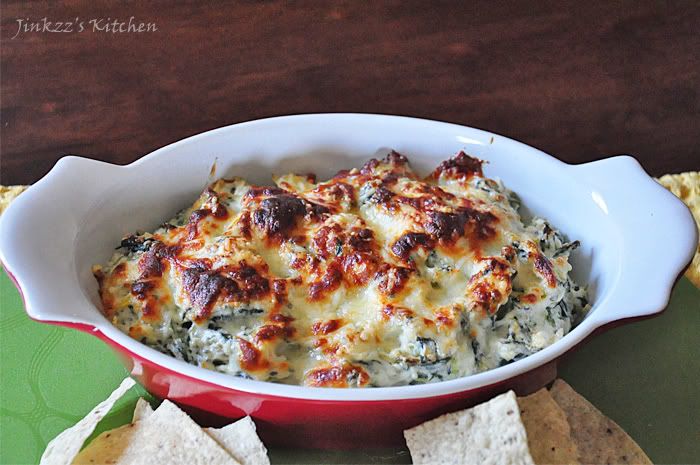 Ahhh...spinach artichoke dip. It is something that I have been making for over 10 years and I still like it as much asI have the first time that I tasted it. This is such a crowd-leaser and always a hit at any gathering. The preparation is quite simple as it only involves mixing the ingredients then popping it in the oven to warm it up and brown the top/melt the cheese. I have been lazy lately as using the oven usually constitutes having to empty the entire contents then having to return them back once I have finished baking. My solution is to use my toaster over which works well for baking small portions but can hold up to about a quart size baking dish. Taking the dish is a little tricky though as there is not much space to maneuver so being burnt by the hot surface is more likely then when you use the oven so be extra careful. I usually use silicone oven mitts which are great at withstanding high temperature plus great at protecting the hands...hehehe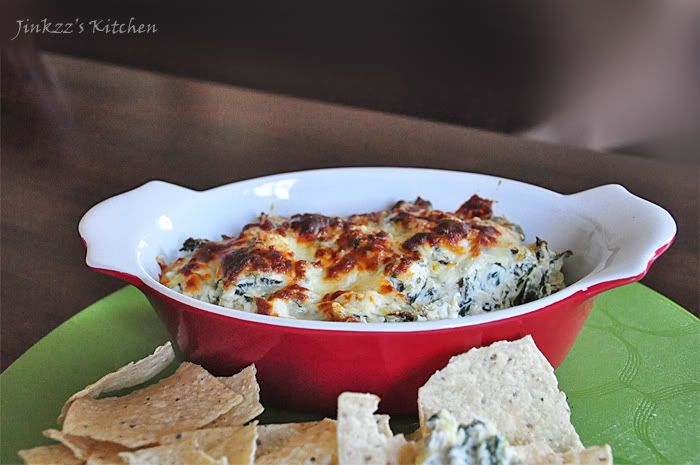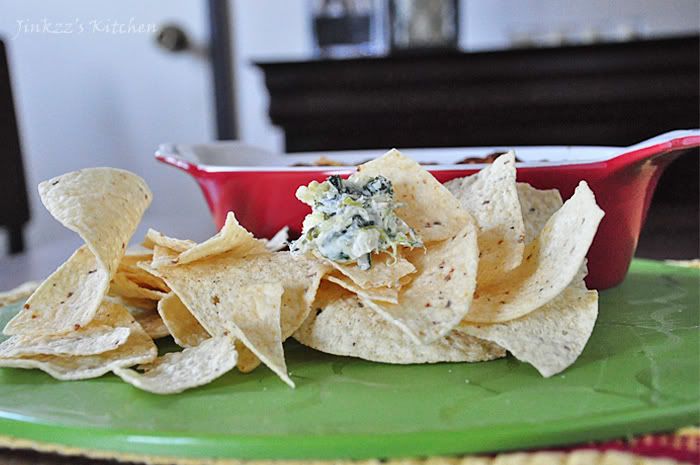 Ingredients:
1 package chopped frozen spinach, thawed
1 can artichoke hearts, finely chopped
2 (6 oz. each) cream cheese, softened
1/4 cup sour cream
1/4 cup mayonnaise
1/3 cup grated parmigiano reggiano
1/3 cup grated romano cheese
1/4 cup gratedmozzarella cheese
salt and pepper to taste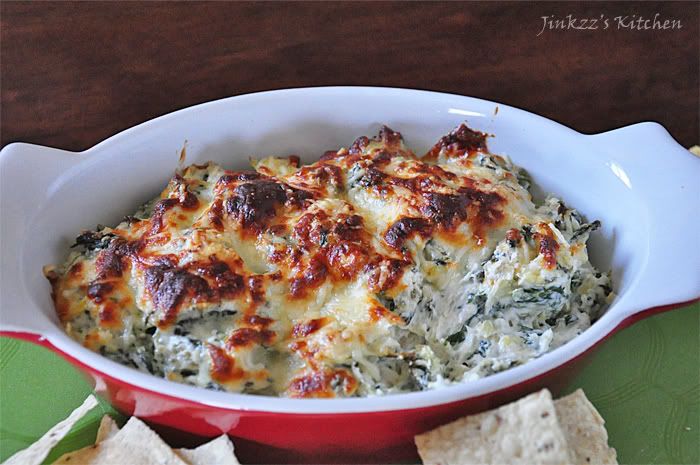 Directions:
1. Preheat oven to 350 degrees
2. Squeeze and discard liquid from thawed frozen spinach.
3. In a mixing bowl, combine softened cream cheese, sour cream,and mayonnaise. Mix well.
4. Add half of the grated parmigiano reggiano, half of mozzarella, thawed spinach, and artichoke hearts. Mix well.
5. Season with salt and pepper according to taste.
6. Transfer to oven-proof baking dish and top with remaining mozzarella and parmigiano reggiao.
7. Bake until cheese melts and turns slightly brown (about 10-15 minutes).
8, Remove from heat and serve warm.