Adobo is probably the most famous of all the Filipino dishes. Adobo is a spanish word which means seasoned or marinated dish. There have been so many variation of this dish as there are Filipino dialects. The way this dish is cooked, most often, is dependent on the geographical location where they originated. This is similar to the Korean kimchi which is representative of the Korean cuisine but the preparation, ingredients used, and method of preparation varies from place to place and region to region.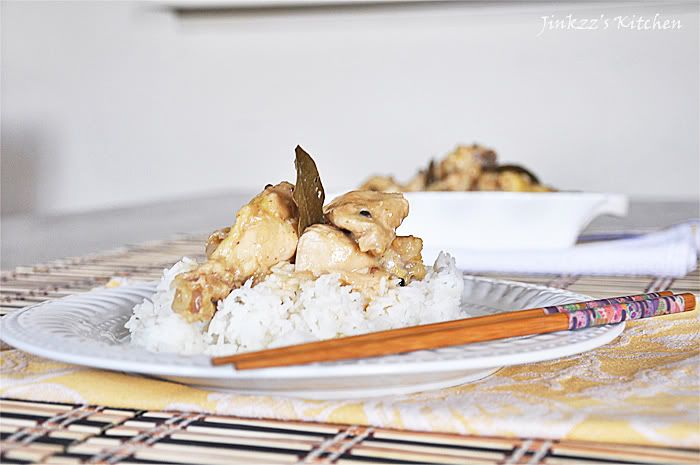 In the Visayan region (Negros Occidental province) of the Philippines where I am from, we usually use a lot of soy sauce to make chicken or pork adobo. Aside from chicken and pork, we also use seafood such as squid to create this dish. Another famous adobo variation that we have in Negros Occidental is apan-apan (in the Ilonggo dialect)or adobong kangkong (in Tagalog). Kangkong is known as swamp spinach in english. Apan-apan though is technically not a typical adobo dish since it uses shrimp paste or bagoong instead of soy sauce.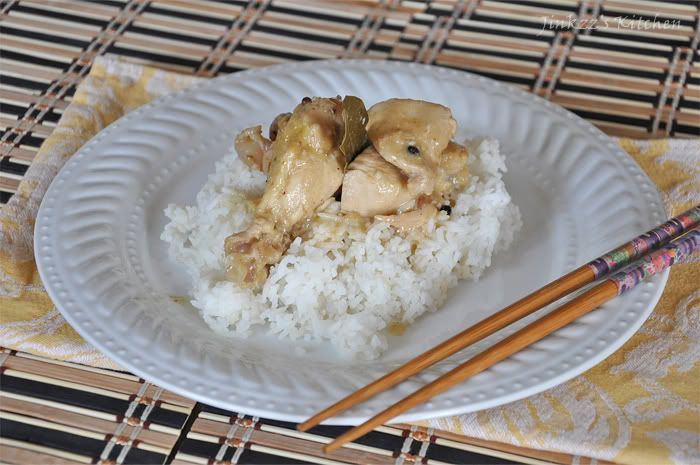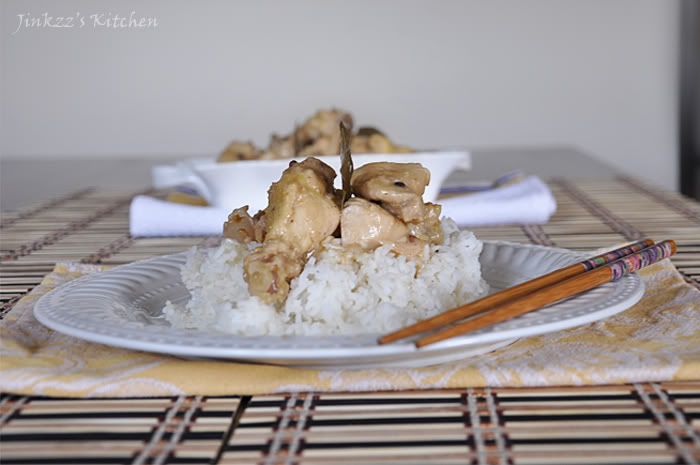 The dish that I made today is not a typical Visayan recipe since we do not use a lot of coconut milk in our cooking except for the different rice cake dishes. This dish, chicken adobo sa gata, originated from the Quezon province which is located in the upper portion of the country, the Luzon region. This dish is quite easy to make and can either be made spicy or not depending on your preference. The version that I made is a non-spicy variation. To make the dish spicy, you can just add Thai chillies. This dish is delicious with steamed rice.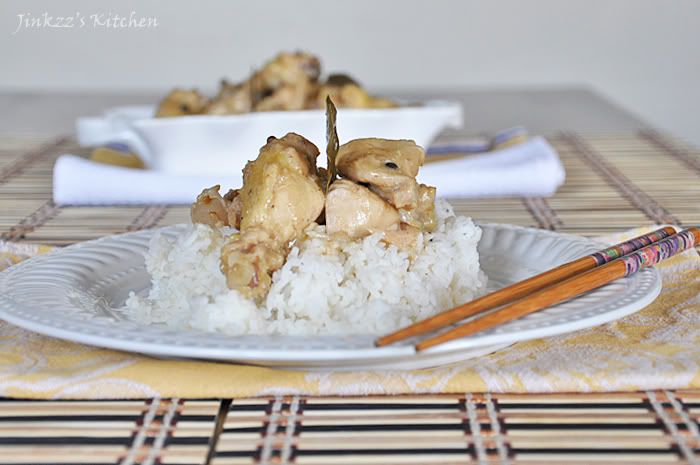 Ingredients:
2 lbs chicken ( I used a combination of wings and boneless, skinless breast)
1 can coconut milk
1/2 cup white vinegar (you can use less if you prefer it less tangy)
1 medium shallot, finely chopped
3 cloves garlic, finely chopped
1 thumb sized ginger, peeled and sliced thinly
oil for browning
1/4 tsp whole pepper corn
sea salt and freshly ground pepper to taste
3 pieces of bay leaves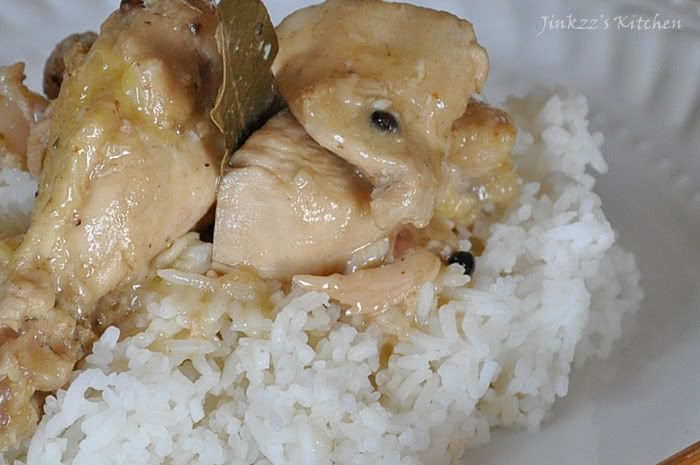 1. Slice chicken into bite size pieces.
2. Season with salt and pepper according to taste. Set aside.
3. Heat sauce pan over medium heat and add oil.
4. When oil is hot, add ginger, shallot, and garlic and saute until fragrant and translucent. Add chicken pieces and brown all sides.
5. Let all of the natural juices to evaporate before adding vinegar.
6. Let vinegar boil first before stirring to mix.
7. Add coconut milk, bay leaves, and pepper corn. Lower the heat to medium low and let it simmer until chicken is tender. Don't forget to stir occasionally to prevent the bottom from burning.
8. Let the sauce reduce and thicken before removing from heat.
9. Transfer to a serving dish and serve with steamed rice.